Bring on the Thunder! Day 15 we headed back out to Thunder Mountain to give it another go. There were still some weather in the area but for forcast look descent enough to get in a ride. This trail has been on my list for over a decade and I was not disappointed. It is fairly easy to do this as a loop, but we were on vacation so why not setup a shuttle.
Ride Notes: This trail was so much more than what I expected....and I had high expectations! Incredible and unique views were so numerous it was hard to count. I say this even knowing I did not see this trail at its best. I was well aware that the cloud cover that was around for the bulk of the day was muting the true color potential of this place. I guess I'll just have to go back and do this trail again.
If you do a shuttle like we did, be aware that there is a lot of climbing once you get on this trail. There are plenty of punchy short bits of climbing that had me feeling like I was in some kind of intervals workout. Trust me that the price of admission is well worth it. Some of these ridglines you get up onto should give you a sense of awe of the countryside. A you get to ride a bike through it!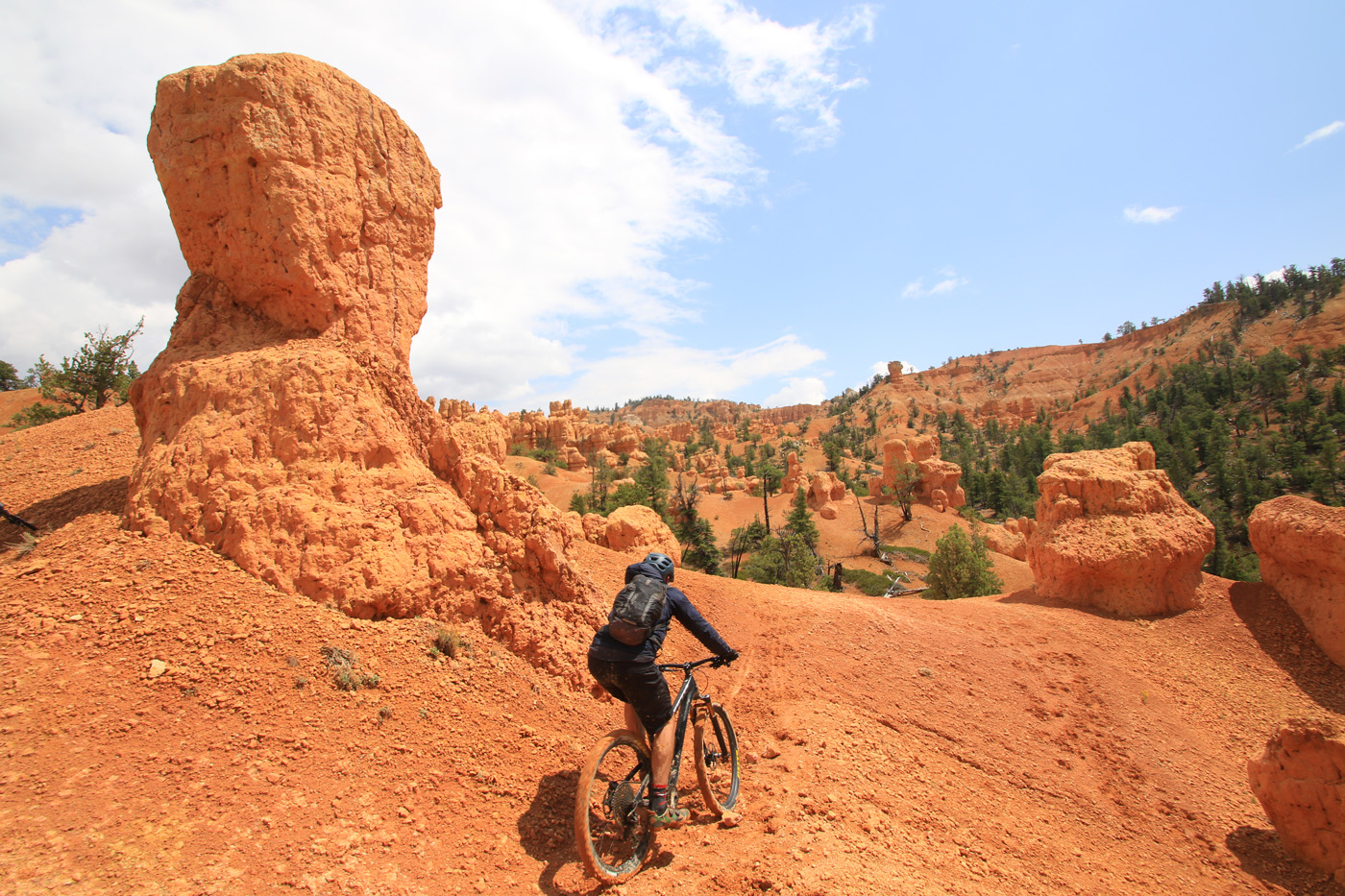 Red Goodness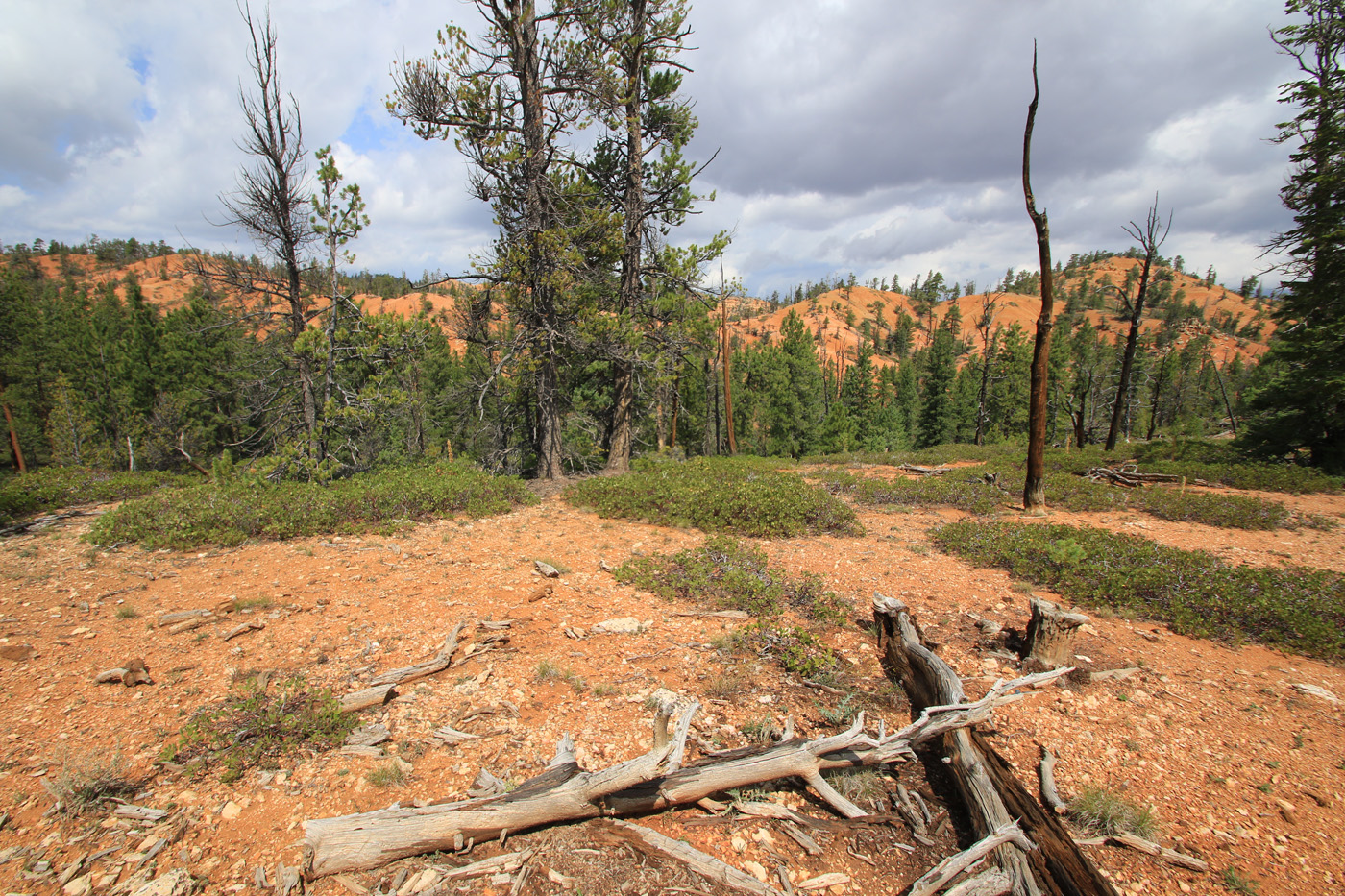 Even without the best light, the views were simply awe inspiring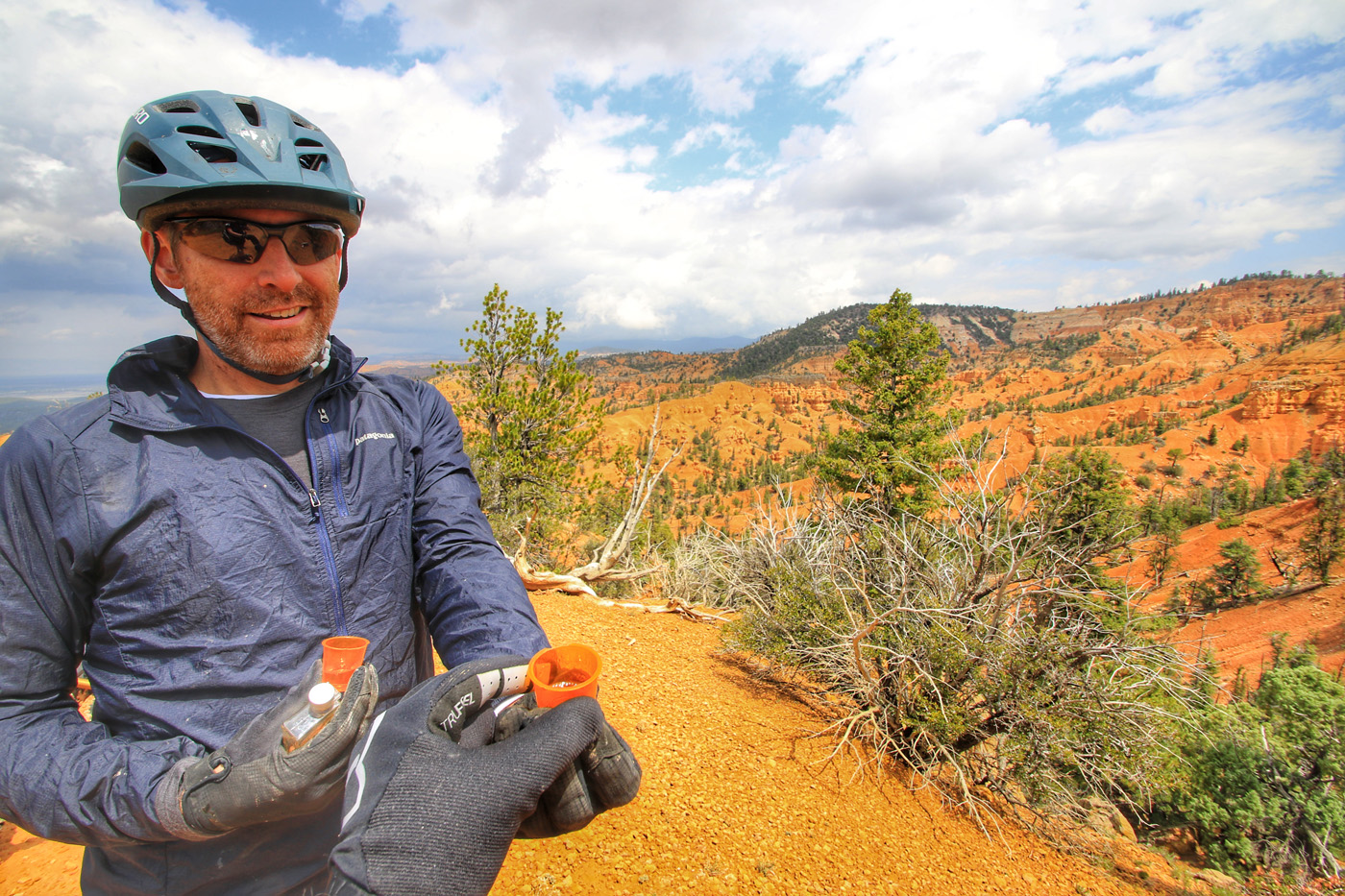 Why wait until the end of a great ride to celebrate?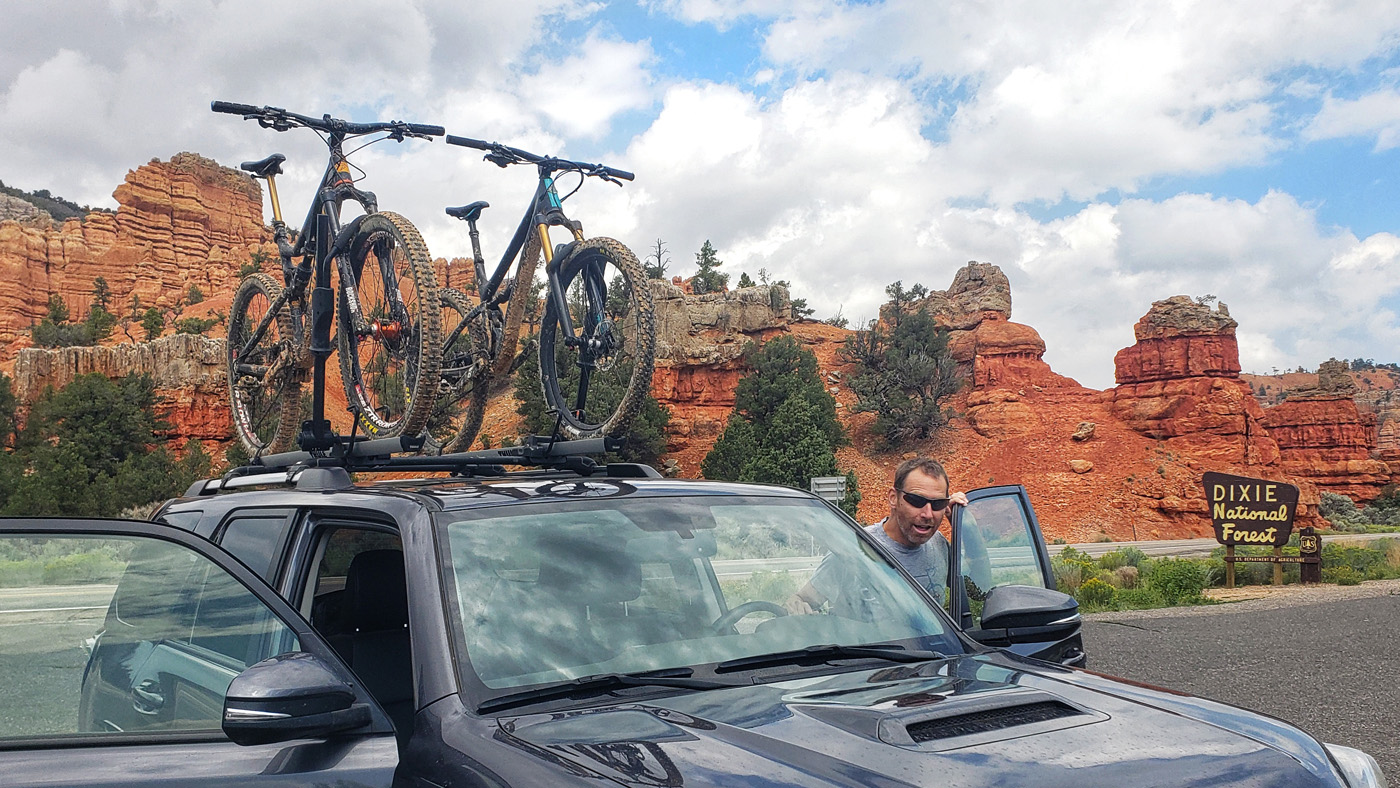 Things are looking good to go at the lower trailhead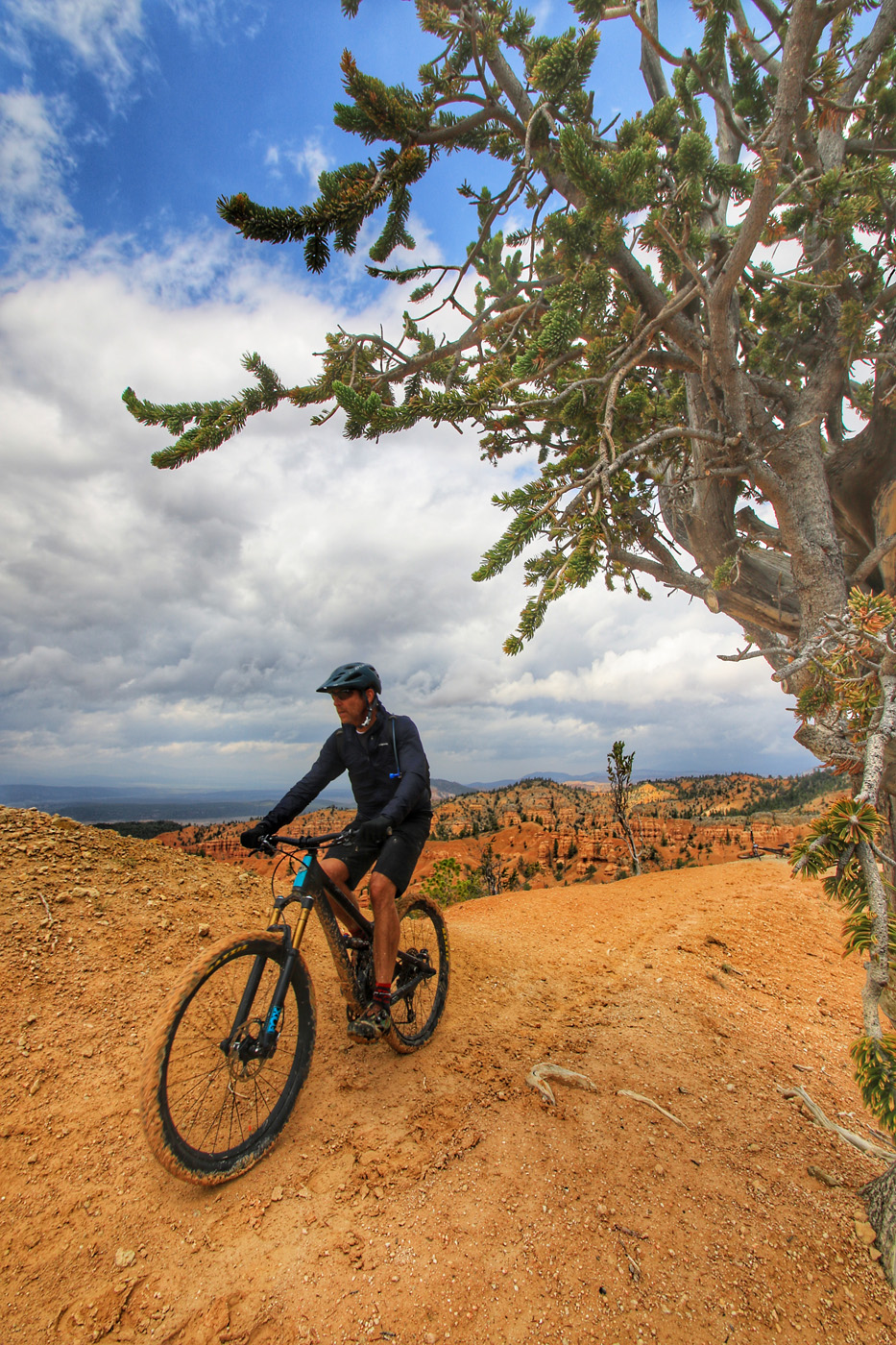 Even on a cloudy day there are great views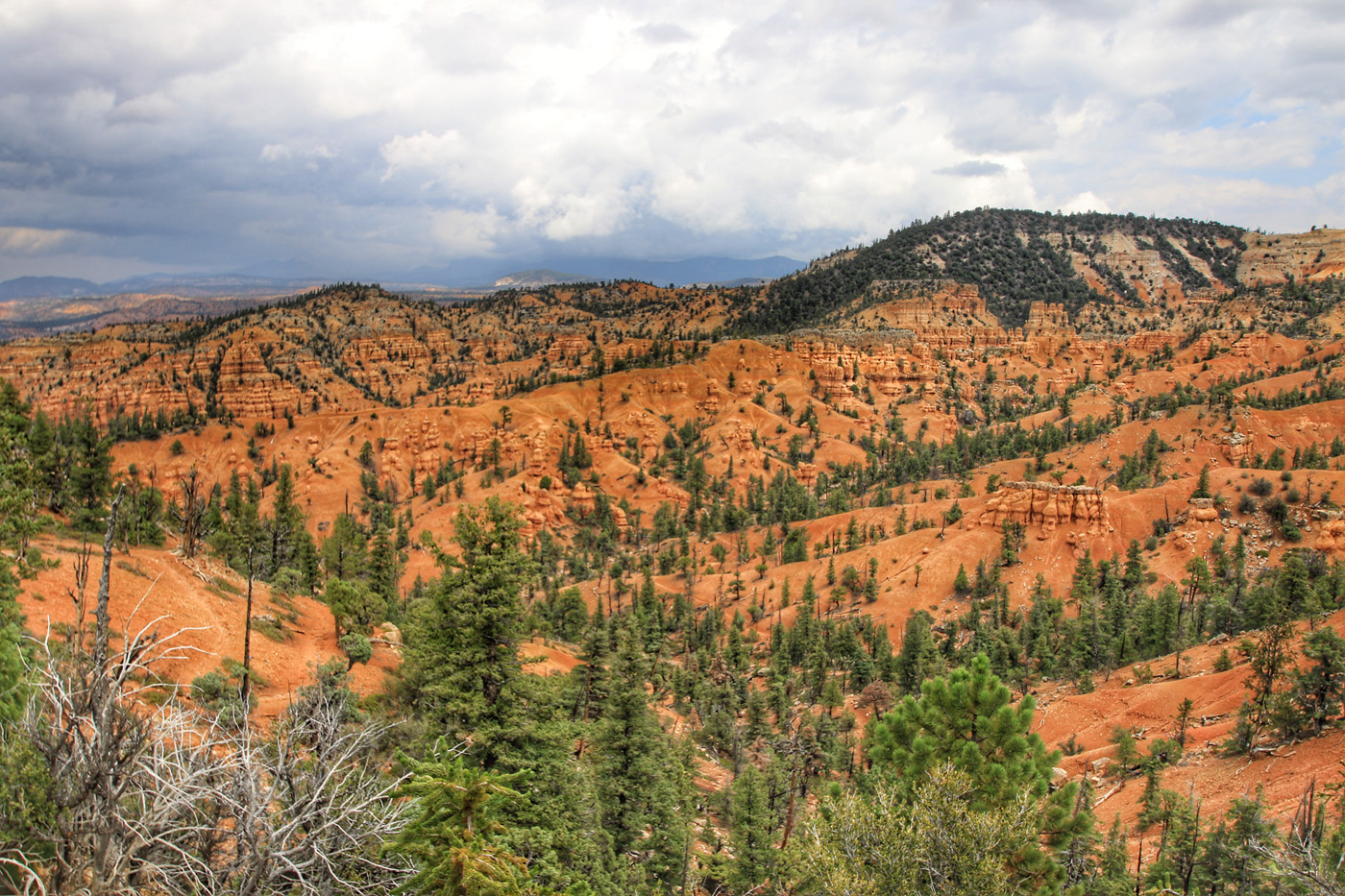 What an amazing bit country
Paying to Play on the Virgin River Rim Trail