Sometimes just a wander can really turn out to be something awesome. None of the trails I did on this day are on some "Marquee" trails list. Is your average Flagstaff trail just really this good or did I just happen to have some just good ole plain dumb luck to have strung these trails together? I don't think I can really answer that question at this point, but I think I can honestly say this route was something more than the sum of its individual parts. This was a cross-country marvel through rolling forest, mellow meadows and rocky terrain with enough elevation change to keep you honest. Rolling right out of camp I ended up doing about 24.7 miles and around 1,600ft of climbing.
From camp at Fort Tuthill I hooked up with the Soldiers Trail going clockwise. I then did the Highland loop (I did not cross Highway 89A) and then rejoined the Soldiers Trail. It was still early and the morning light make for an amazing bit of "pop" everywhere. Near the highpoint of the Soldiers Trail I turned west onto the Flagstaff Loop (West) Trail. The Flagstaff Loop took me to the Rogers Lake Connector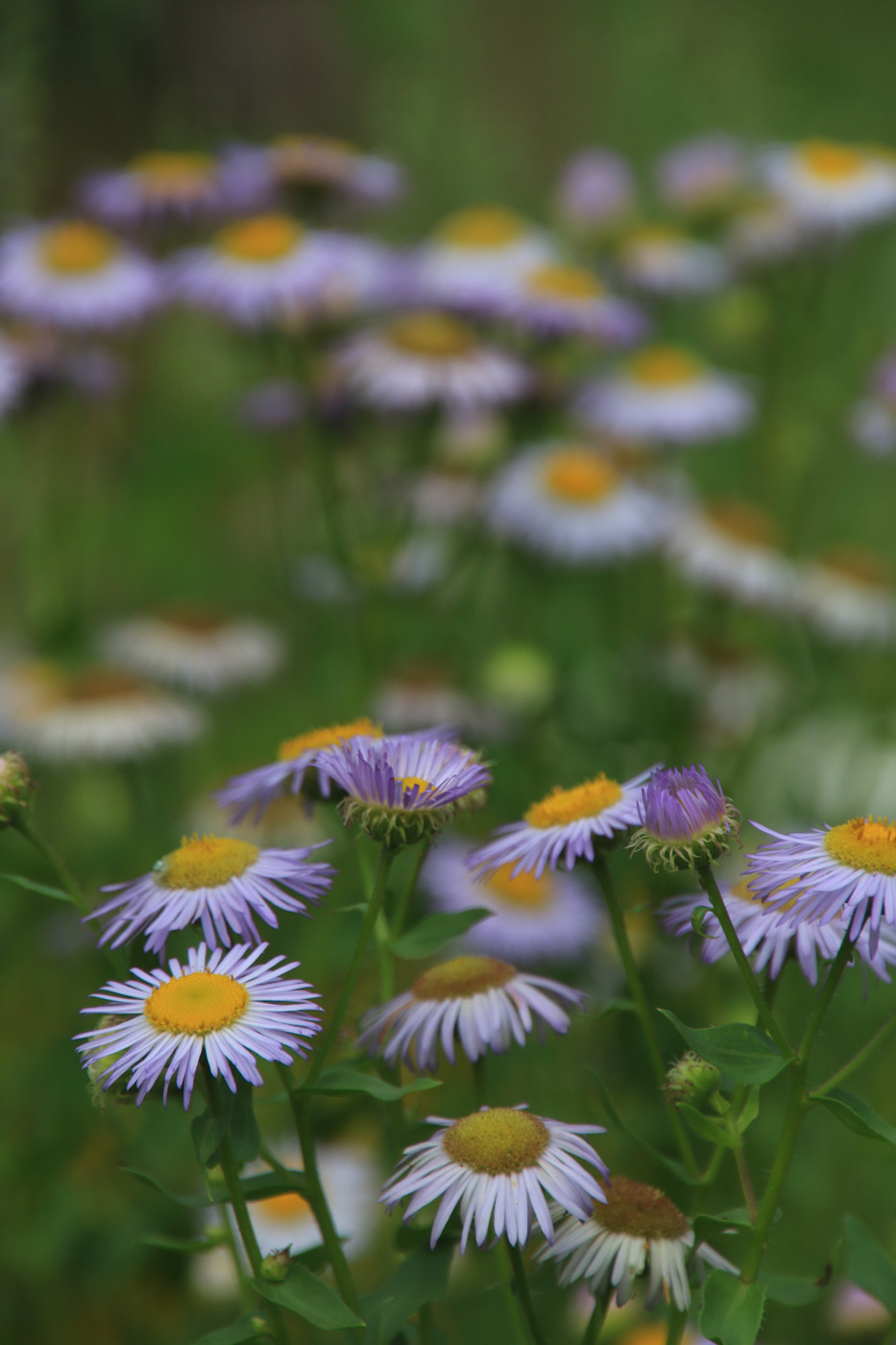 Early Morning along the Highland Trail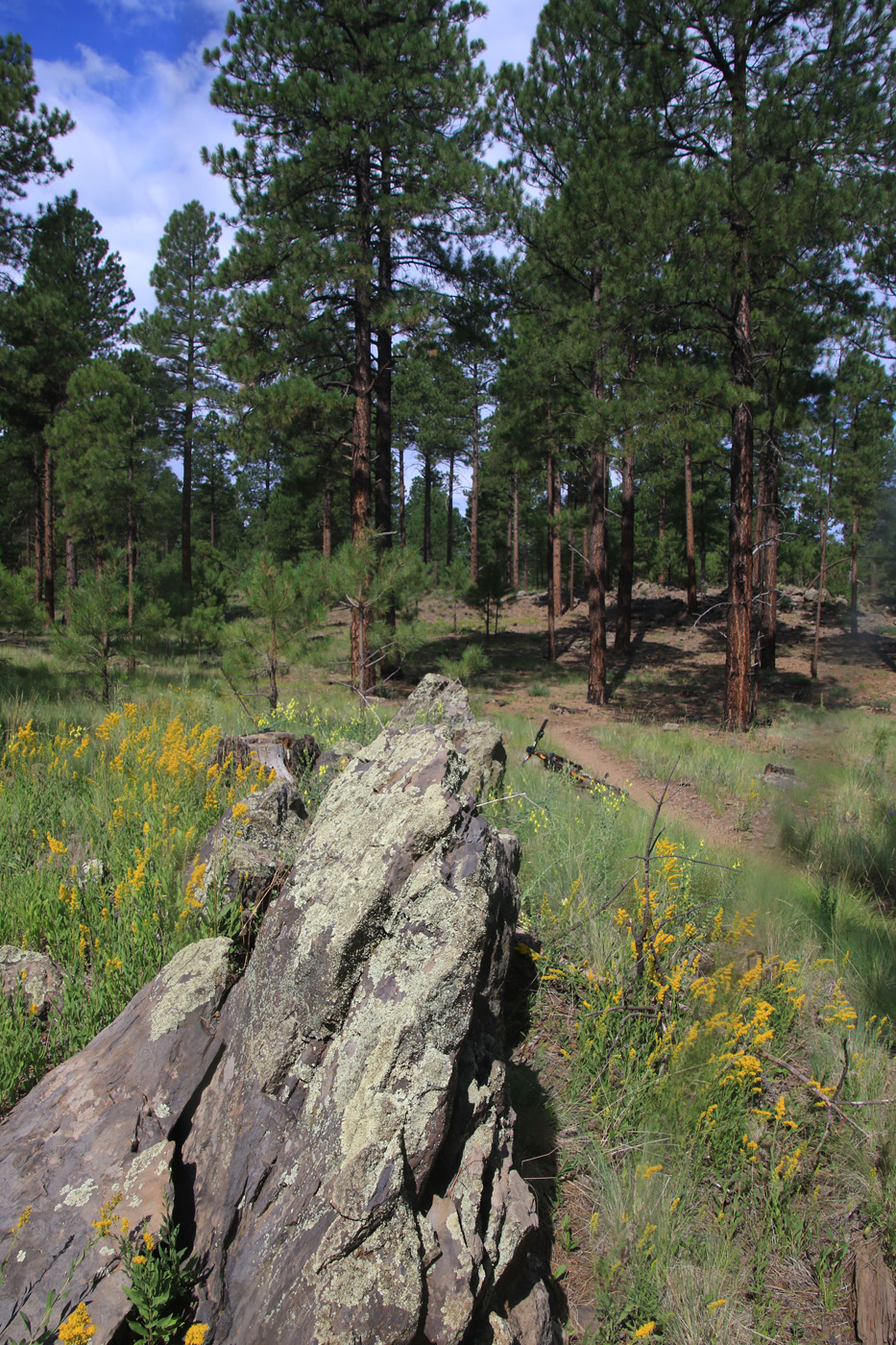 Along the Soldiers Trail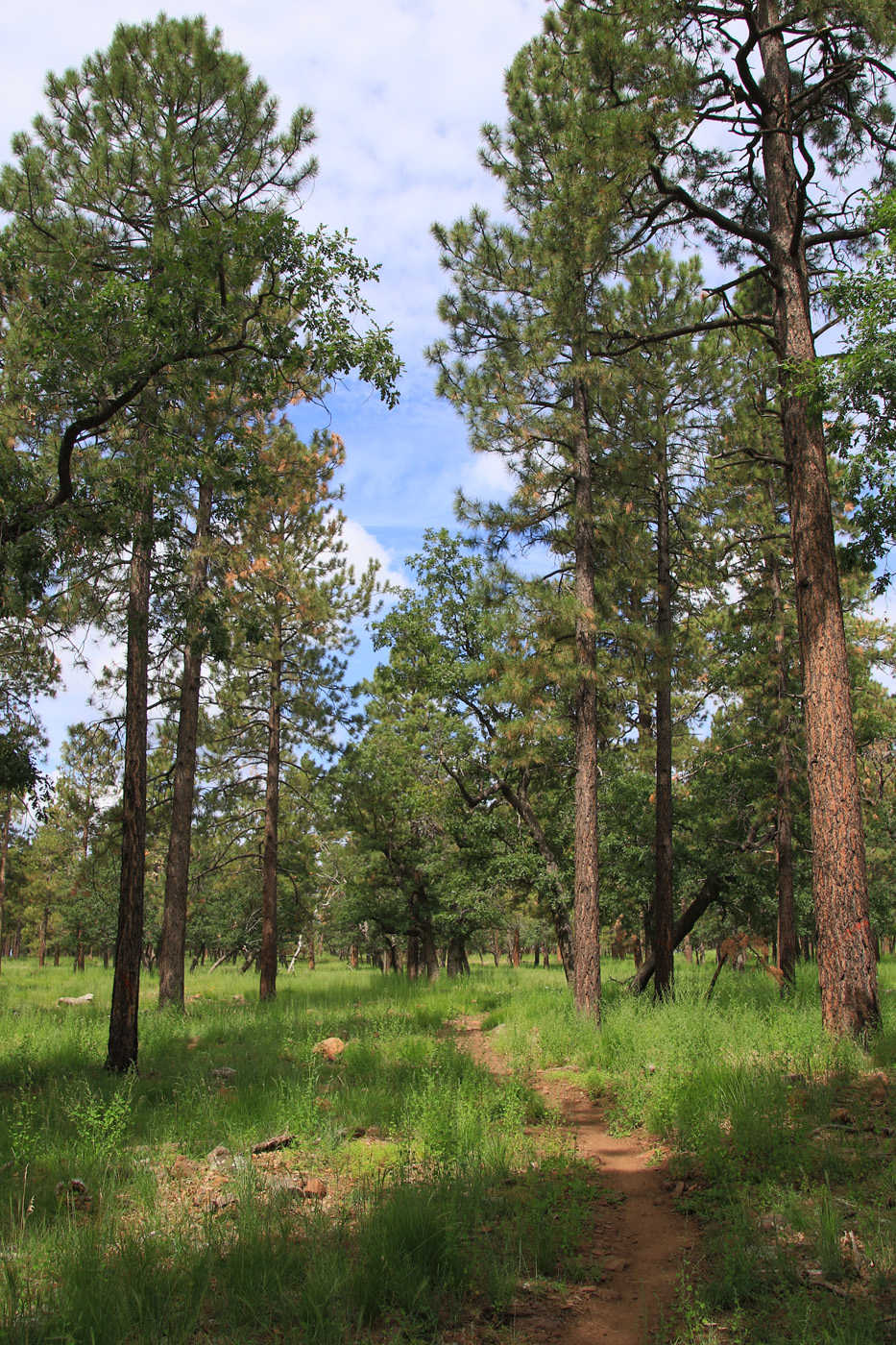 On Rodgers Connector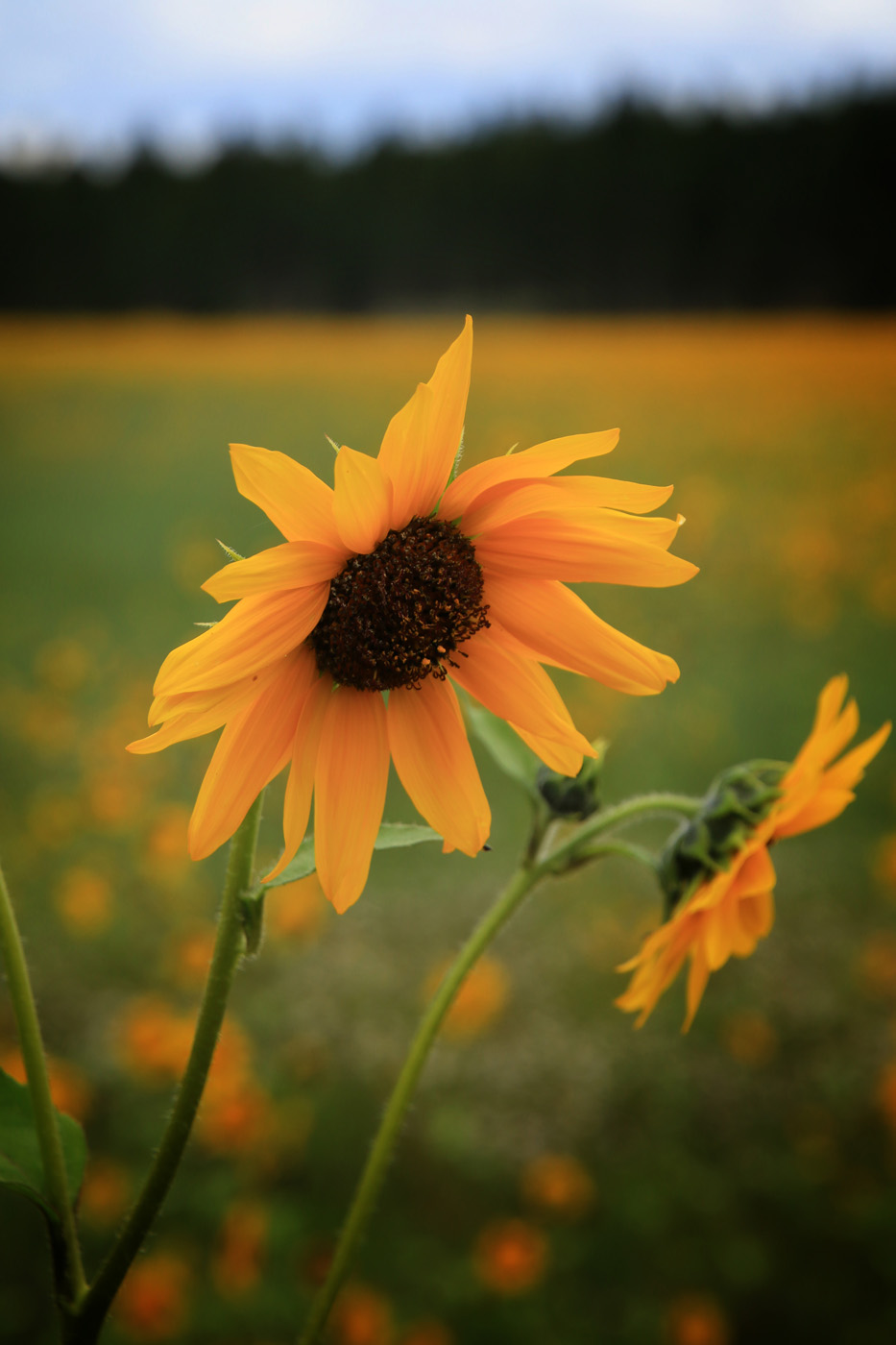 At Lake Rodgers
When I hear the word "Connector" when talking about a trail my minds thinks of something mundane or boring. Something utilitarian in nature to get you from A to B. Well this was not the case with the Rogers Lake Connector. It was rolling bit of of curvy singltrack at its eastern end and turned to a nice swithcbacking climb with some technical spots as it worked it way up to the Gold Digger Loop just west of Woody Mountain. Once up onto the Gold Digger Loop, I was treated to more nice bits of singletrack and with view opening up to the north and the west. There was some weather moving in but it looked like it was going to miss me to the east. The desent down to Rogers Lake was a much of fun. Should I say funner? I had been doing a fair amount of mostly gradual climbing over the last couple of miles so laying off the pedals for a bit was quite nice.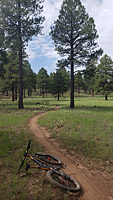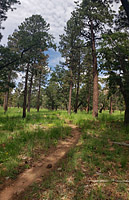 At the bottom of Gold Digger I crossed over Woody Mountain Road and did a short snippet of the 2-spot pathway until finding something akin to a trail that took me out along the what was now a dried up Rogers Lake. The entire lake bed was pretty much covered in Wildflowers. It was superbly beautiful. While failing to adequately capture photos of this place, I heard thunder in the distance. The weather that was coming through was not as far to the east as I had previously estimated and the sky was quickly starting to look ominous. It was time to call this the apex of my loop. I had at least 10 miles and a hill in between to get back to camp. I started getting a little drizzle on me on the climb half of the Gold Digger Loop. The skies had dipped into the realm of foreboding with thunder closer than I would have like. Just about the time I got back onto the Rodgers Connector my phone started wailing at me with thunderstorms and flashflood alerts. "No Shit Sherlock" was my first thought. It was time to really get moving. By the time I was down off the eastern flank of Woody Mountain I was being full-on pelted with a cold heavy rain. I thought sheltering under the biggest tree I could find but at this point there was just enough wind that I assessed that the widely spaces trees would provide little shelter. I decided the best way to keep hyperthermia at bay was just to keep moving along at the best pace I could maintain. I made good time but the misery index was rapidly raising. I felt a cold water-logged rat by the time I got back to camp. It was a great and memorable day out of the bike even if great and memorable were not always at same time