Oh boy, the North Rim of the Grand Canyon is one of my happy places. The Rainbow Rim Trail is the marquee trail of this area. It is an 18 mile singletrack that goes in and out of five fingers along the rim. Since my first trip here in 2006 they have extended the singletrack at the eastern end three miles. After that there is another five-mile extension of the this trail that uses an old decommssioned fireroad that is not along the rim. You sure can knock out the whole thing as was an out-and-back in a single day or do some other high-mileage variations but I think the real secret to this place is camping in the area and take the trail slow and and soak it in. Locust Point is pretty much the halfway point of the trail and it is one of my favorite points to camp at. Depending on when you camp you may have neighbors.
Day 7 of this trip was a rest/move day to the North Rim. It sucked having to pack up all the stuff that got caught out in the storm. Everything has "its place" with our little house on wheels and stuff being wet meant stuff had to go in different places. I managed to get rolling by 10AM enroute to the North Rim of the Grand Canyon. Now I have been to Locust Point a handful of times but I had never traveled those 20 miles of dirt roads towing a trailer. A handful of miles down the main dirt road. I parked my truck and trailer and hopped in my wife's Outback and we drove the rest of the way to access the remaining roads and potential spots. After a successful scouting mission in the Outback (Dubbed the Lunar Lander), I was back in the truck with the Command Module in tow. We got a primo spot with the Rainbow Rim trail about 30 feet out our door with the canyon a few feet beyond that. My long-time bud, Bill O'Neil, joined us for this segment of the trip and he arrived about an hour or so into us setting up camp.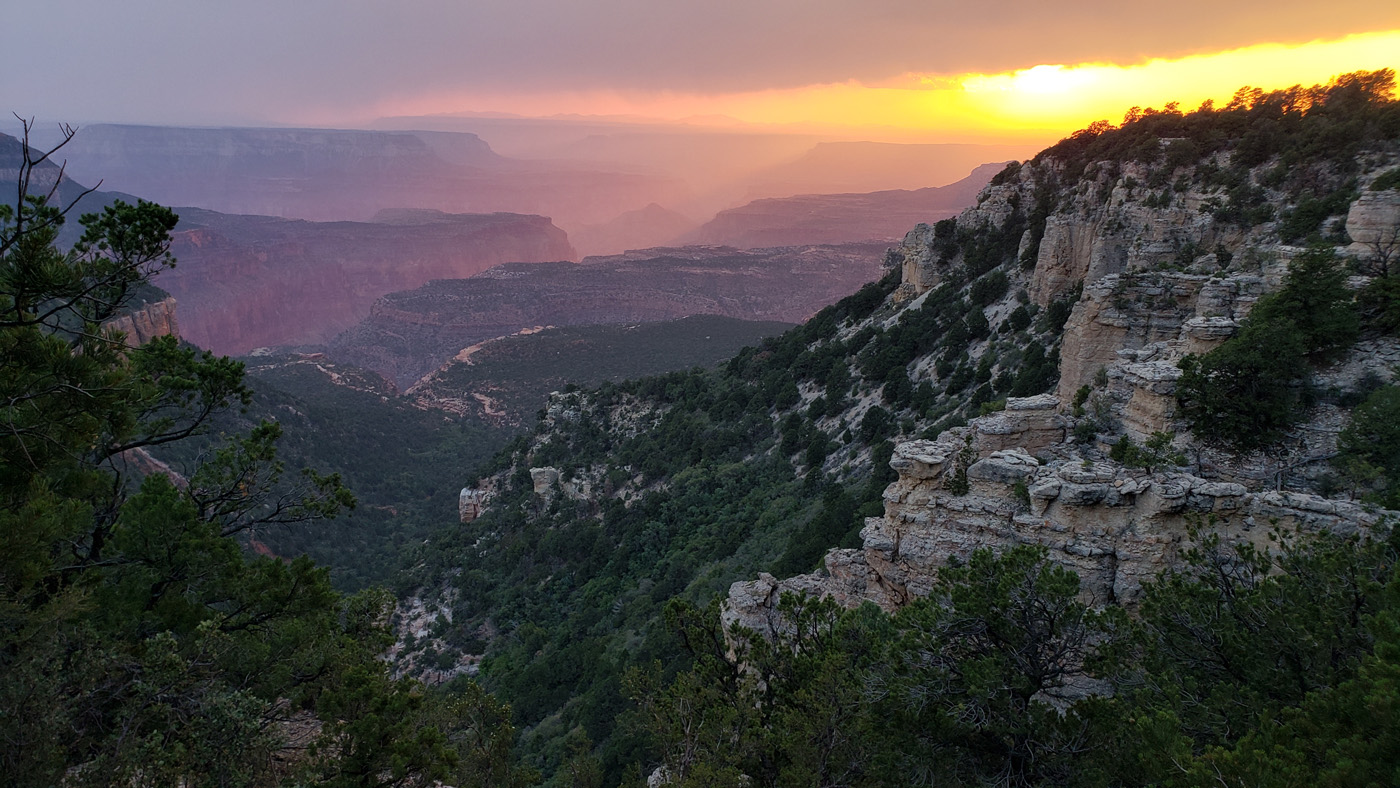 A killer sunset from camp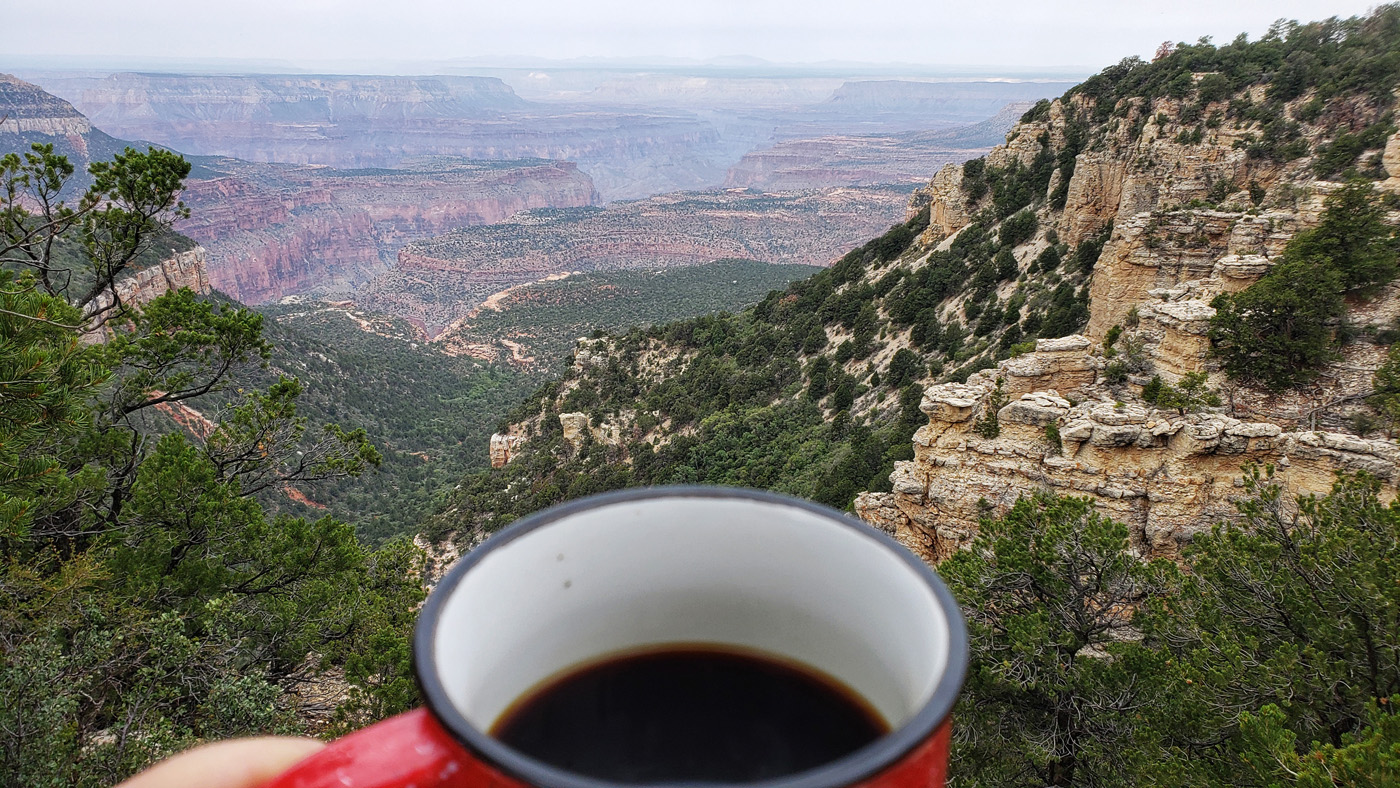 The Morning Cup of Joe on Day 8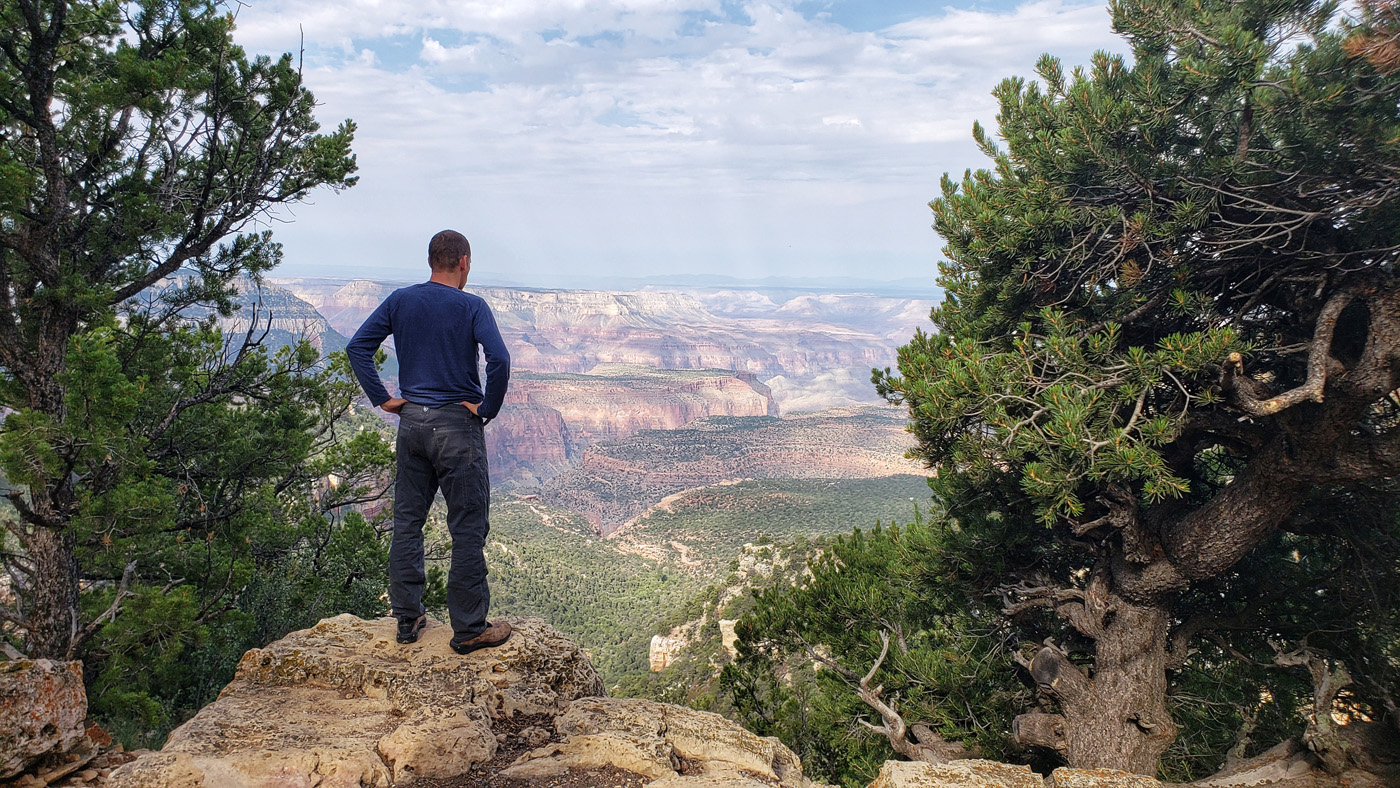 These views don't suck
My favorite way to do the Rainbow Rim trail is to camp at Locust Point. One day do an out and back to either Parawassipits or Timp Point. On the next day do an out-and-back to the other point. That gives you about 18 miles each day and you can enjoy yourself with lots of stopping for the incredible views. Doing a ride in early morning or late afternoon and you will see some explosion of color that will most likely overload your visual senses. That was the loosely laid plans for this trip as well. During this trip, we had quite a bit of weather roll through and were treated to quite of show most evenings.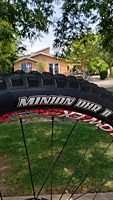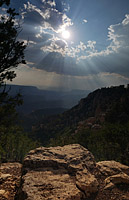 For out first ride (Day 8) we went from our campsite on Locust Point and went out to Parawassipitts Point and back. On my way back I managed to get pretty disasterous slash in the sidewall of my rear tire. I was able to get it booted to hold a tube but it did not last all the way back to camp. I ended up having Bill go ahead and he met me at Fence Point for a lift back to camp. I foolishly did not have a set of spare tires with me on this trip so for Day 9 I did side trip to Over The Edge in Hurricane to get a new tire installed. Quietin and fellows there hooked me we up and I was back on the North Rim by dinner time. That evening we were once again we were treated some substantial thunderstorms over the canyon. The following morning (Day 10) I did a solo out-and-back to Timp Point. (Bill and Nichol did that while I was on my Hurricane sidetrip. Later on that day Nichol had to go back to adulting so Bill and I were left to our on devices for planning out the following day's adventure.
Video from our time on the North Rim