When I booked my camping reservation I knew that Soldier's Trail was right beside the campground but I did not realize the Flagstaff MTB Park was right next door. This park is cool.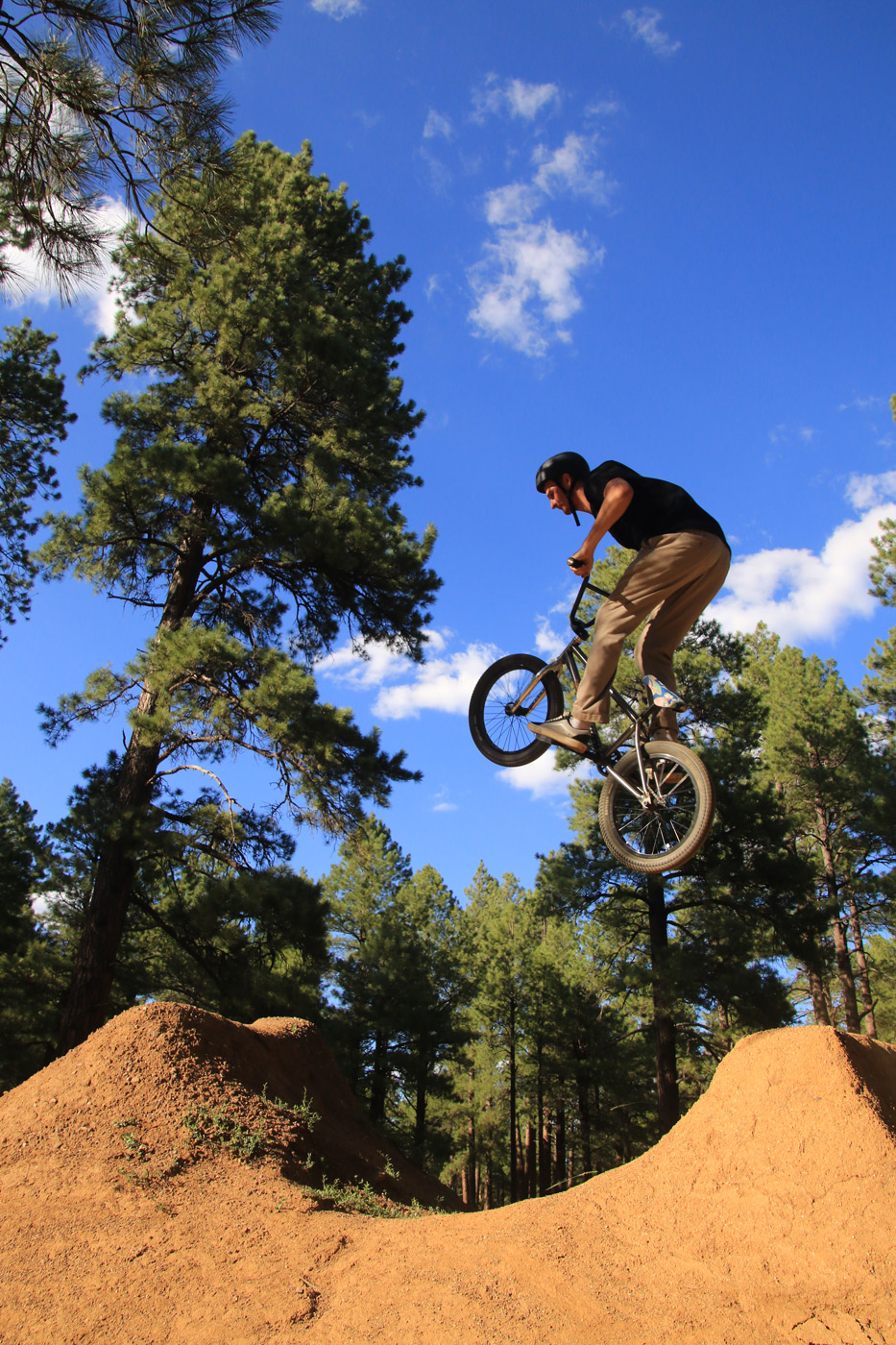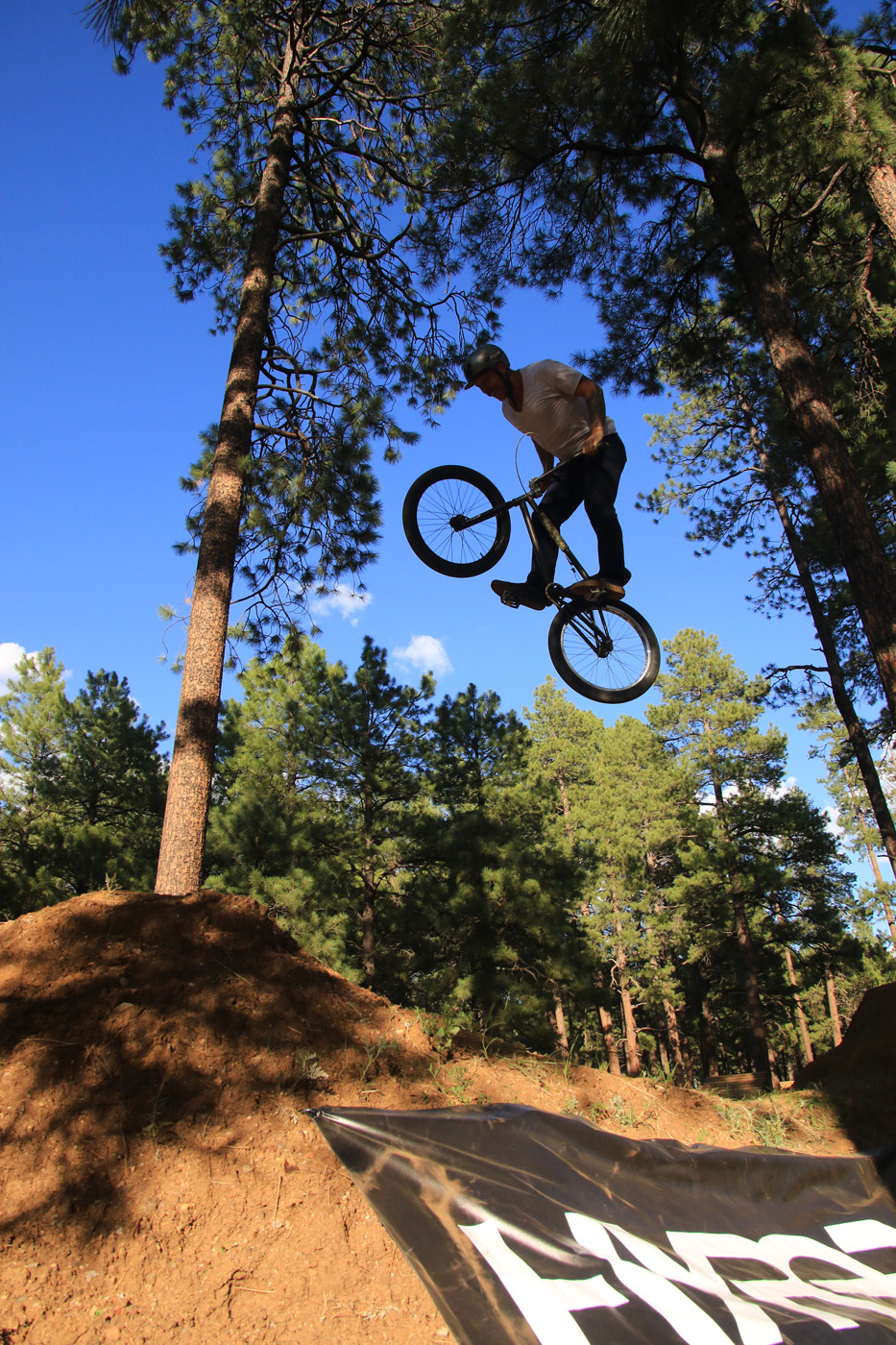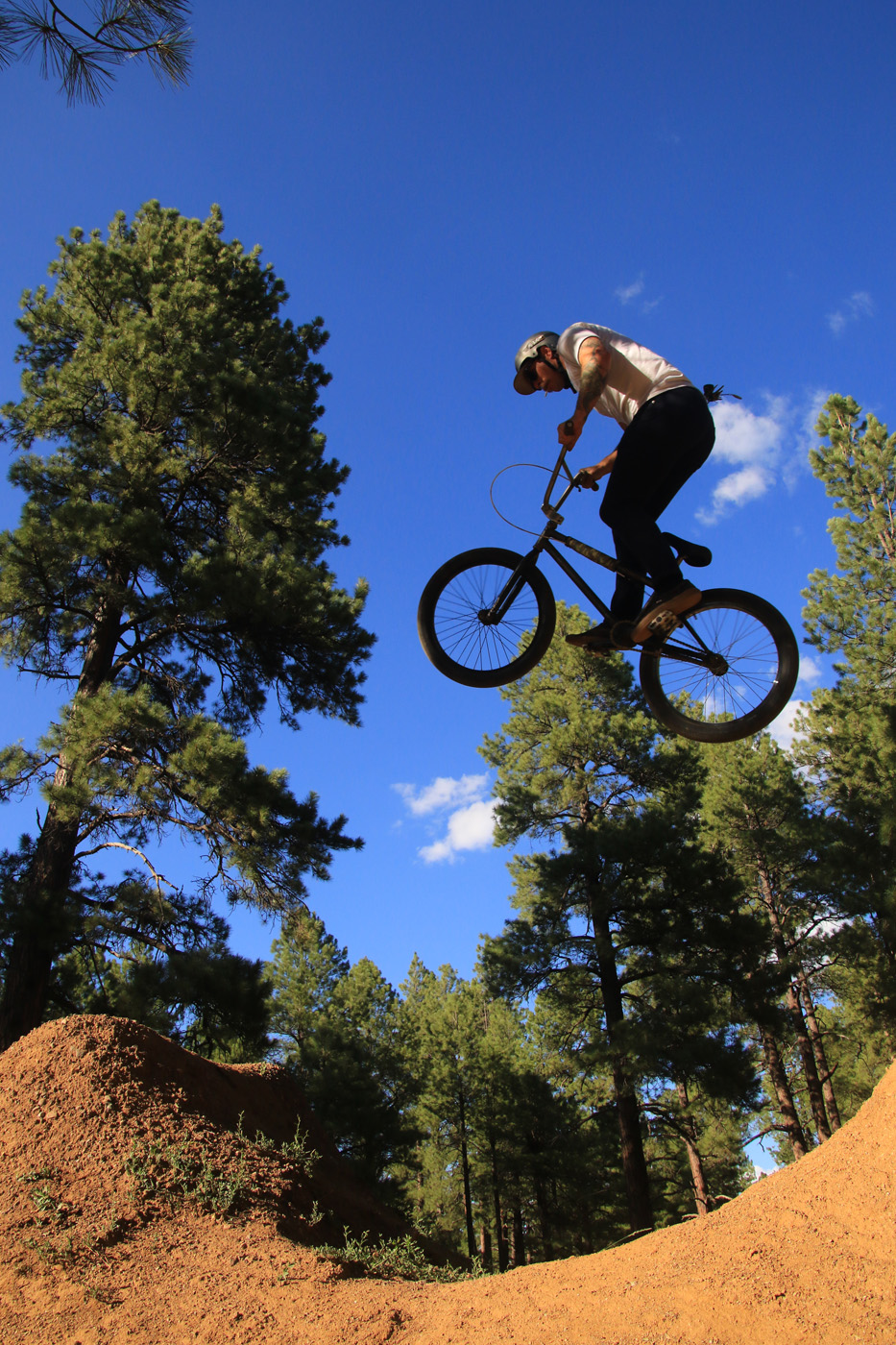 There park has a really nice set of progressive jumps lines.
There are also nice drops lines and terrain features and pumps track to keep groms and the rest of us happy as well. None of my pictures do this skills park justice.
From the skills park you can roll right onto the local trails as well as hook up with the larger area and urban trails. On a previous visit (before the Skills Park existed) I had ridden Soldiers Trail coming in via the FUTS (Flagstaff Urban Trail System). On this day after playing at the skills park, I rolled out the back of the park onto Soldier's trail and did a quick loop back to camp using the Bridge Trail. I did less than six miles total but fun is more often measured in smiles than miles. Here is what I did, but if I were you I would do this route.