Boy this was special loop that checked off so many boxes on the list of what makes an amazing outdoor experience for a single track coniuessuer. I got up bright and early and was at the trailhead by 7:30am. The early morning started off quite cool in both tempurture and events. I had an elk cross in front of me on the drive out to the trailhead road. That was cool in that I saw an elk and cool that it did not end up on my hood. The route I did on this day was 20.8 miles with 1,200 feet of climbing. (Note: Trailfork's elevation estimate is wildly off for this route). My route/ridelog includes an out-and-black (plus down and up) to Fisher Cave, which you should consider a must do. Bring some kind of flash beyond just your cell phone for the walk back into the cave. If you don't you will most likely not see how talk the cave is when you get to the back of it. At 14.4 miles there is a trail junction on my route that has been going left. While this left was still awesome, if I was to do the route again I would go to the right to stay on the Arizona Trail proper. While this section of the AZT is rated as an intermediate trail it does have spots that "fight above its weight class".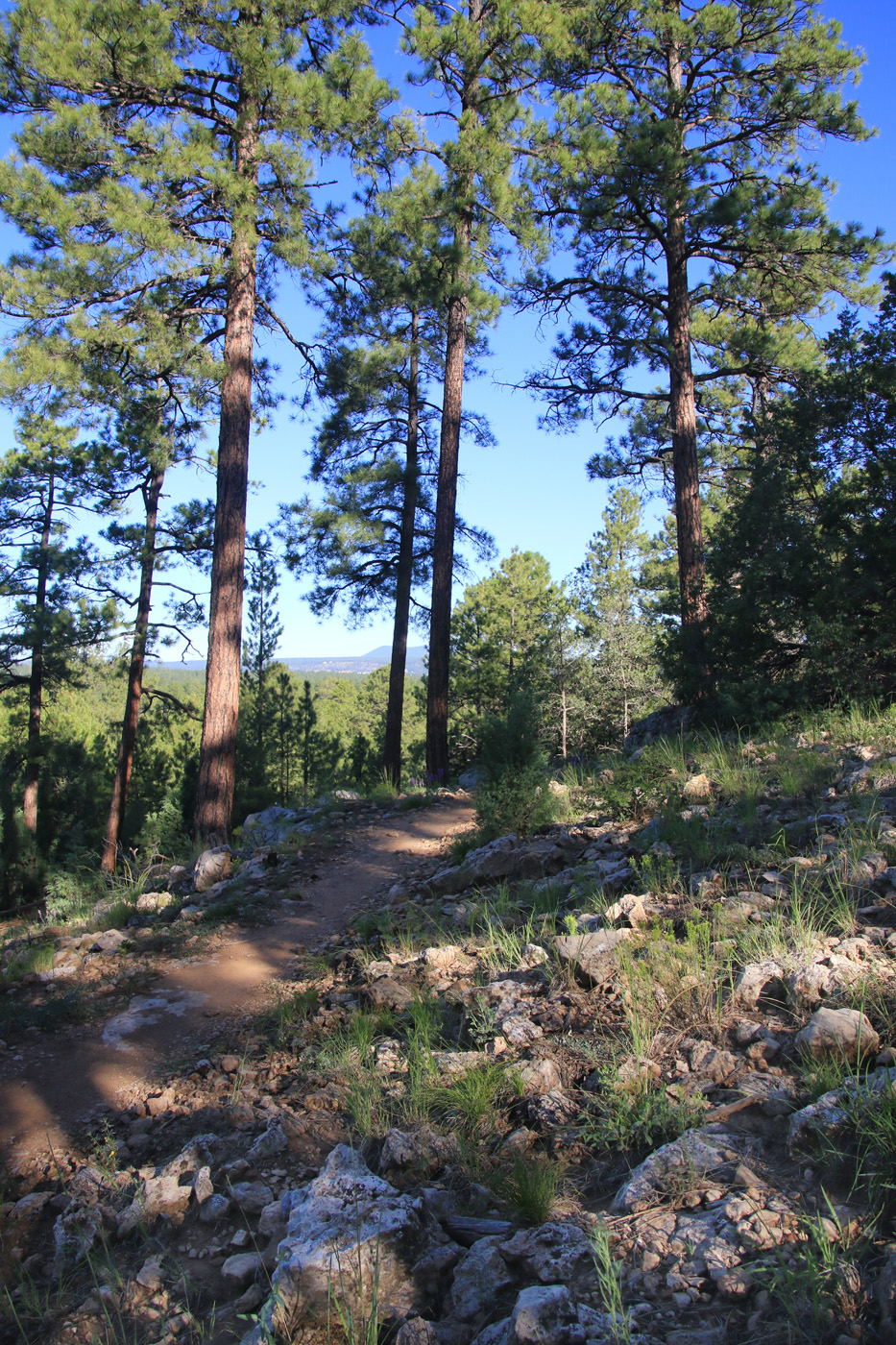 Along the AZT going down to Fisher Cave Trail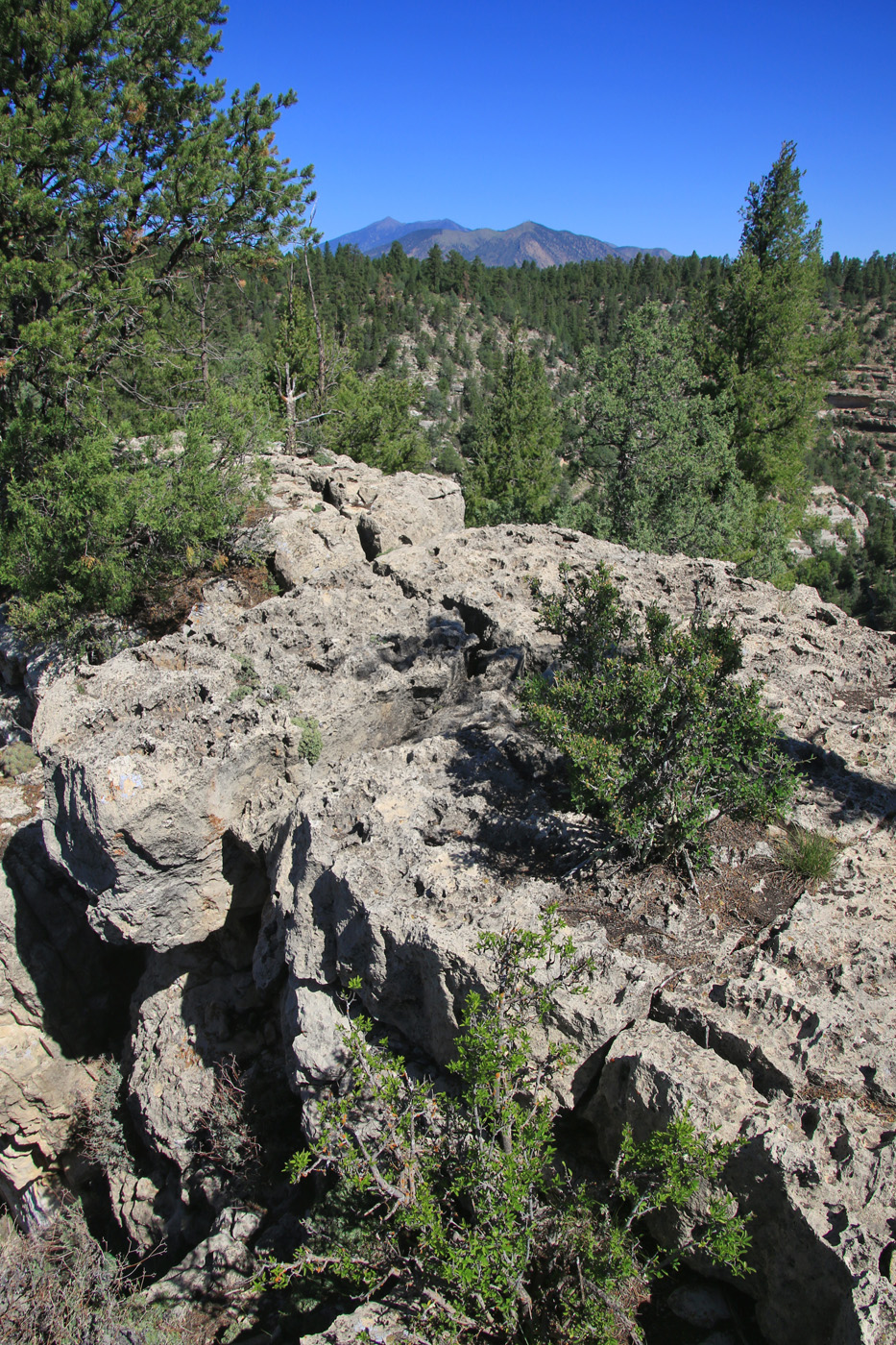 Along one of the Walnut Canyon Overlook Spur Trails
There are a couple of them - Take Them!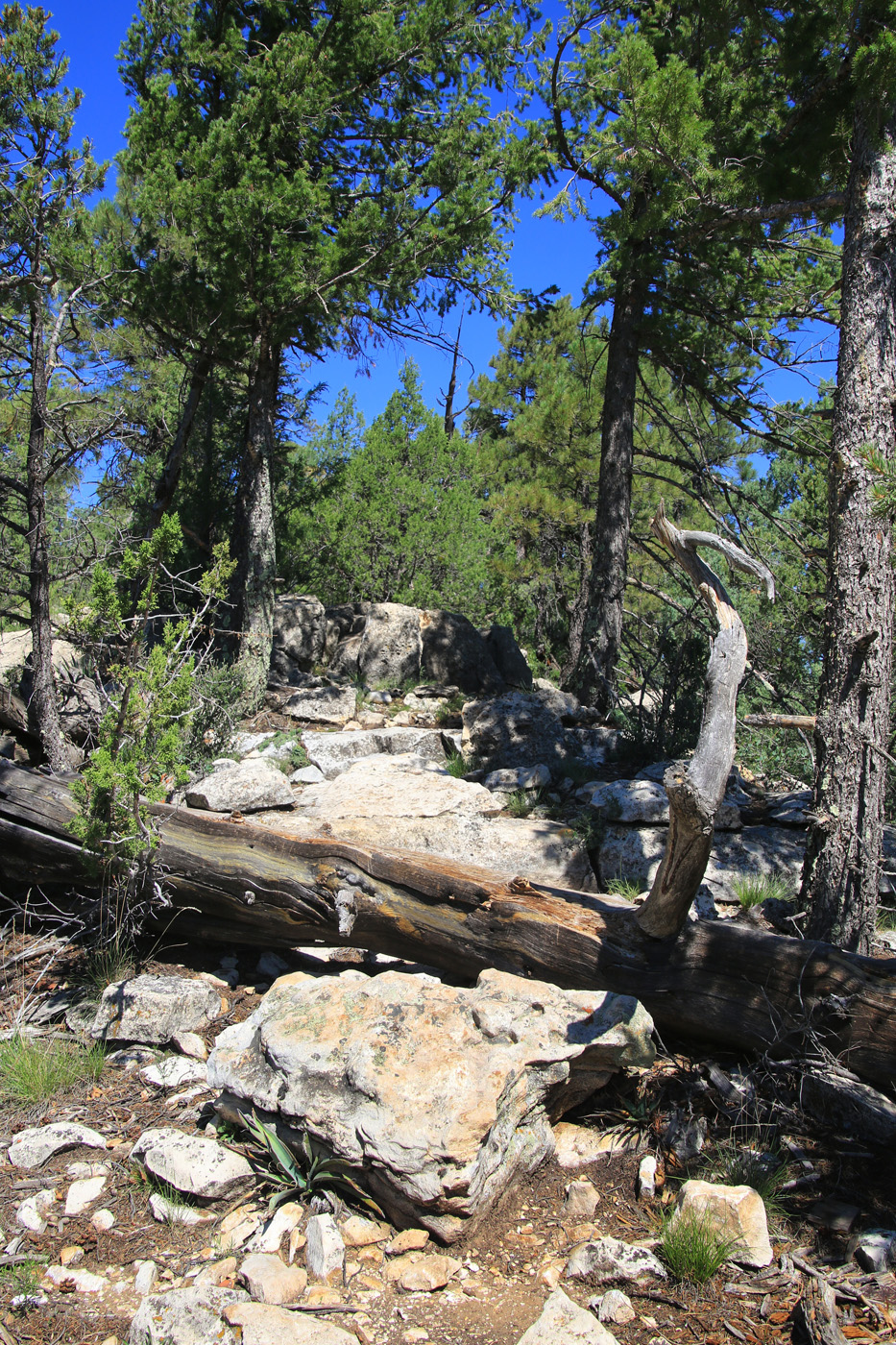 On an overlook Spur
I was rewarded with views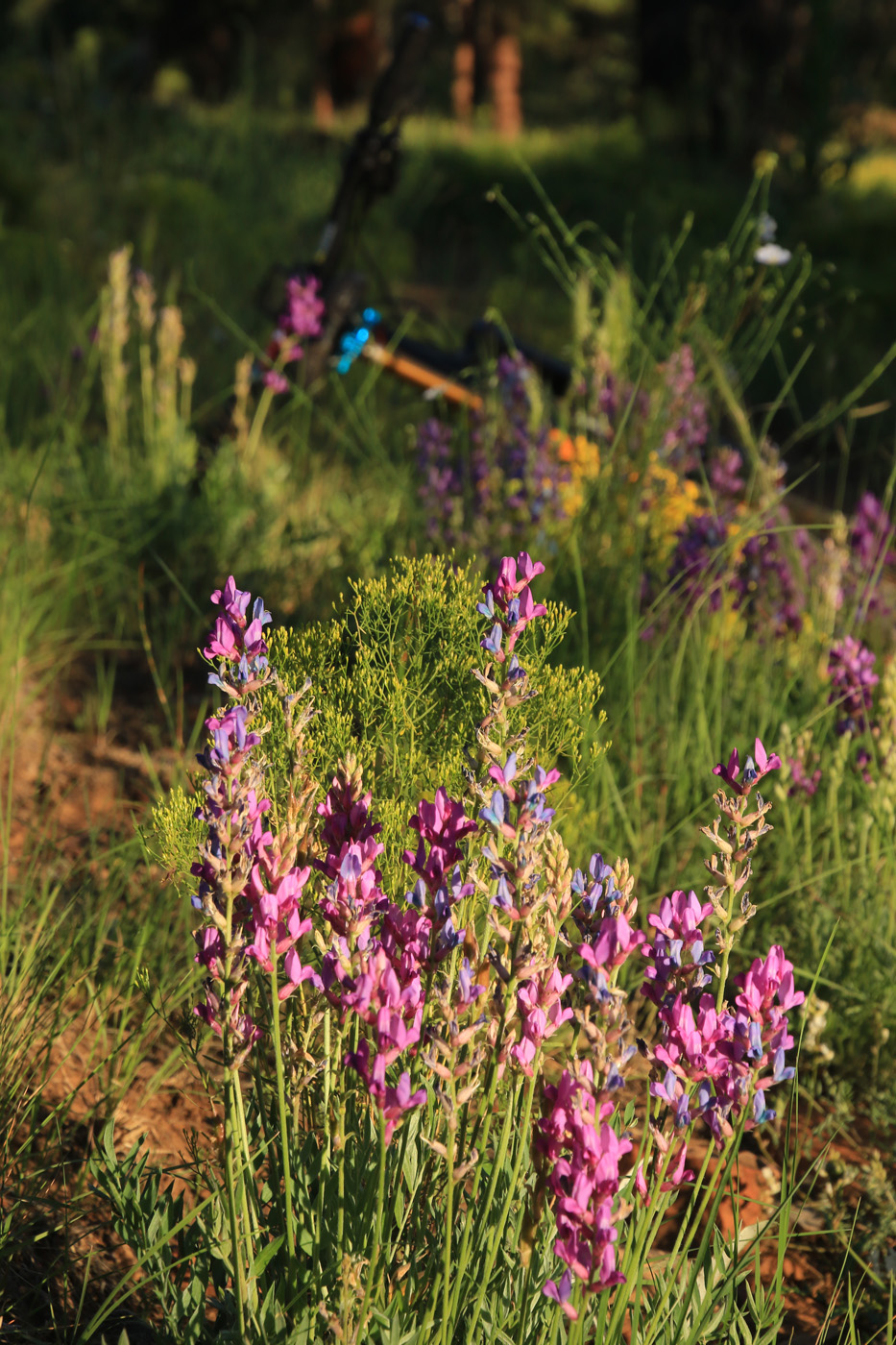 Along the Walnut Meadow Trail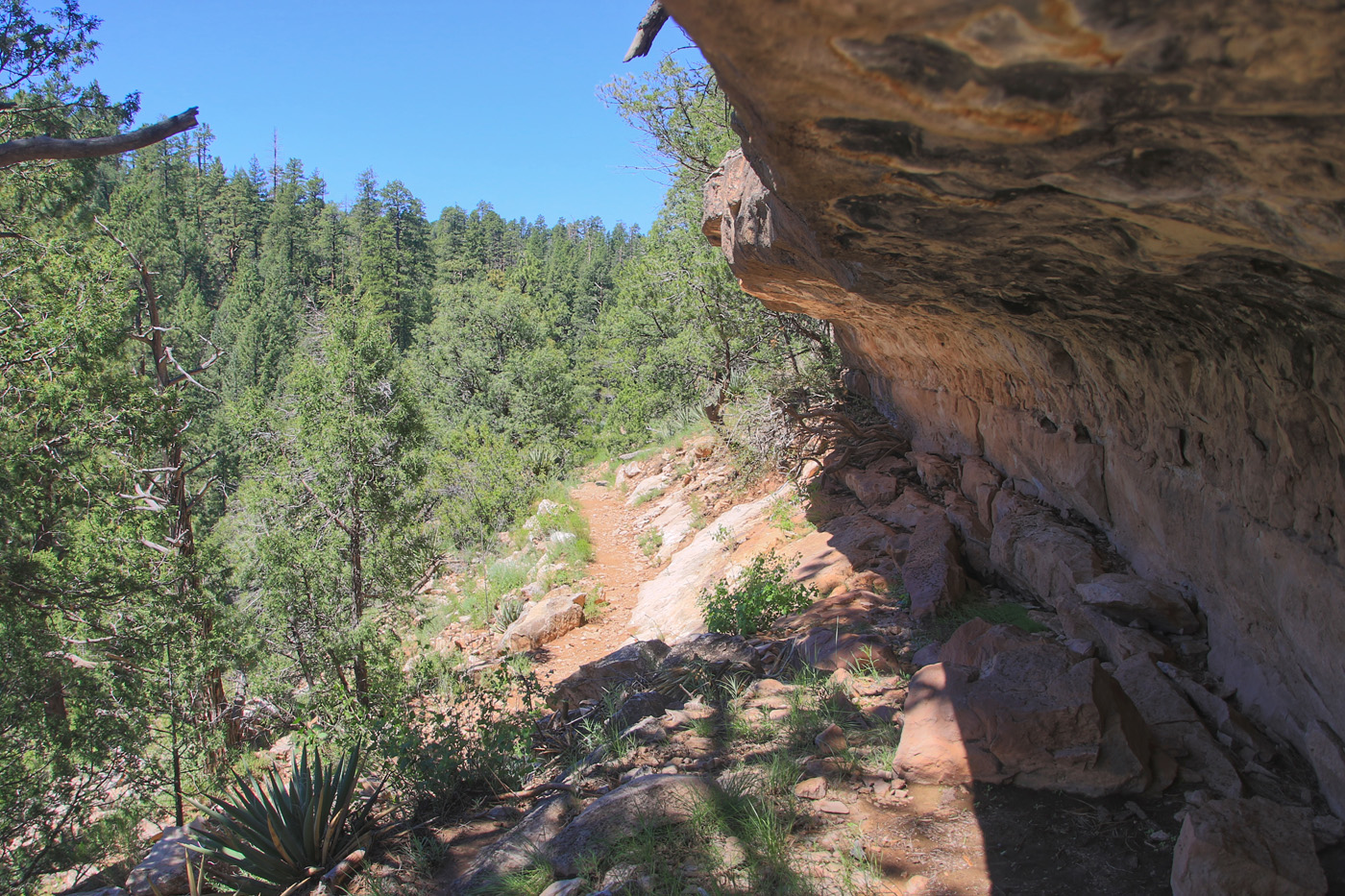 A punchy climb out of a gultch near the end of this loop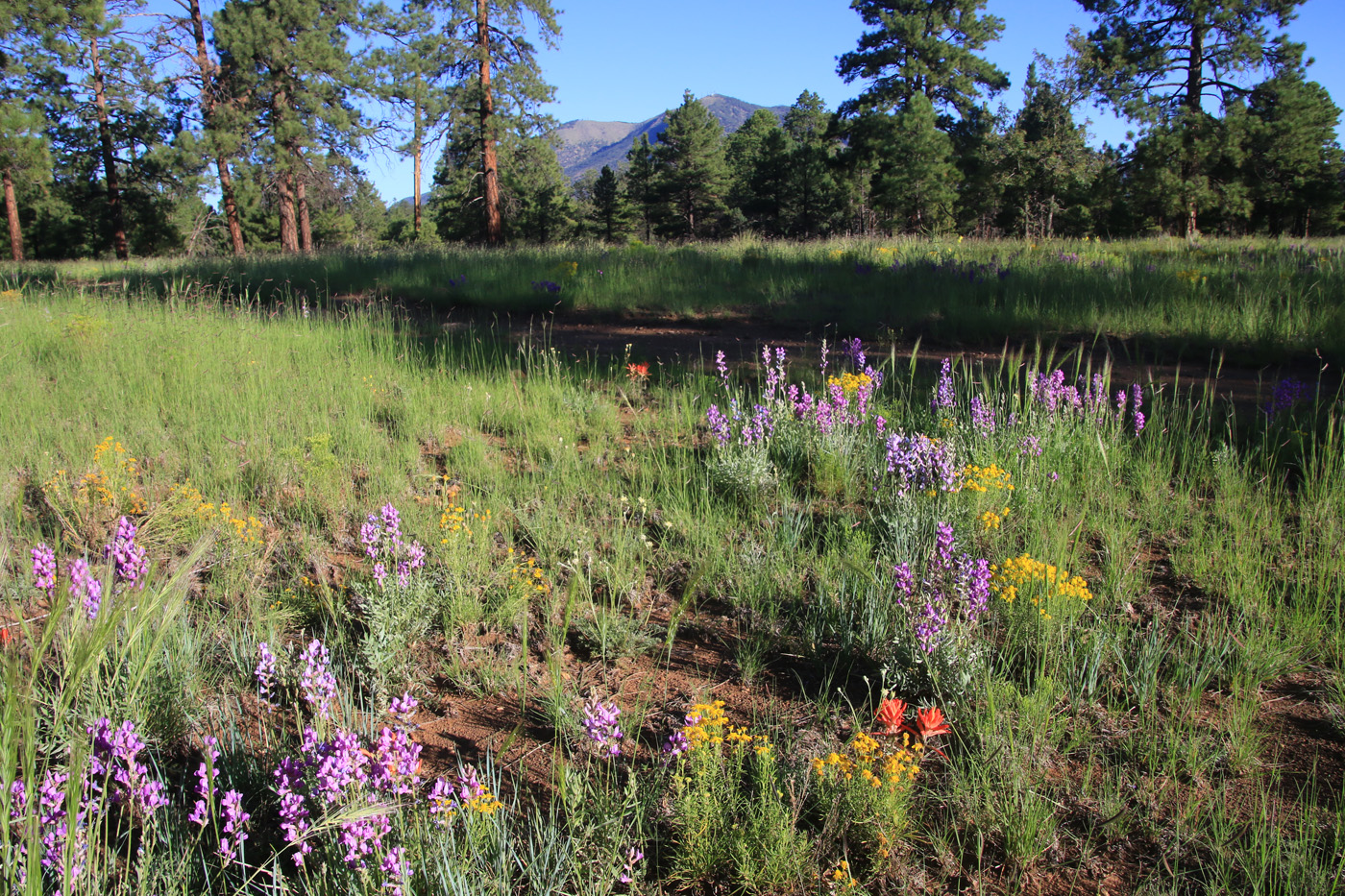 Wildflowers and early morning light
Good Stuff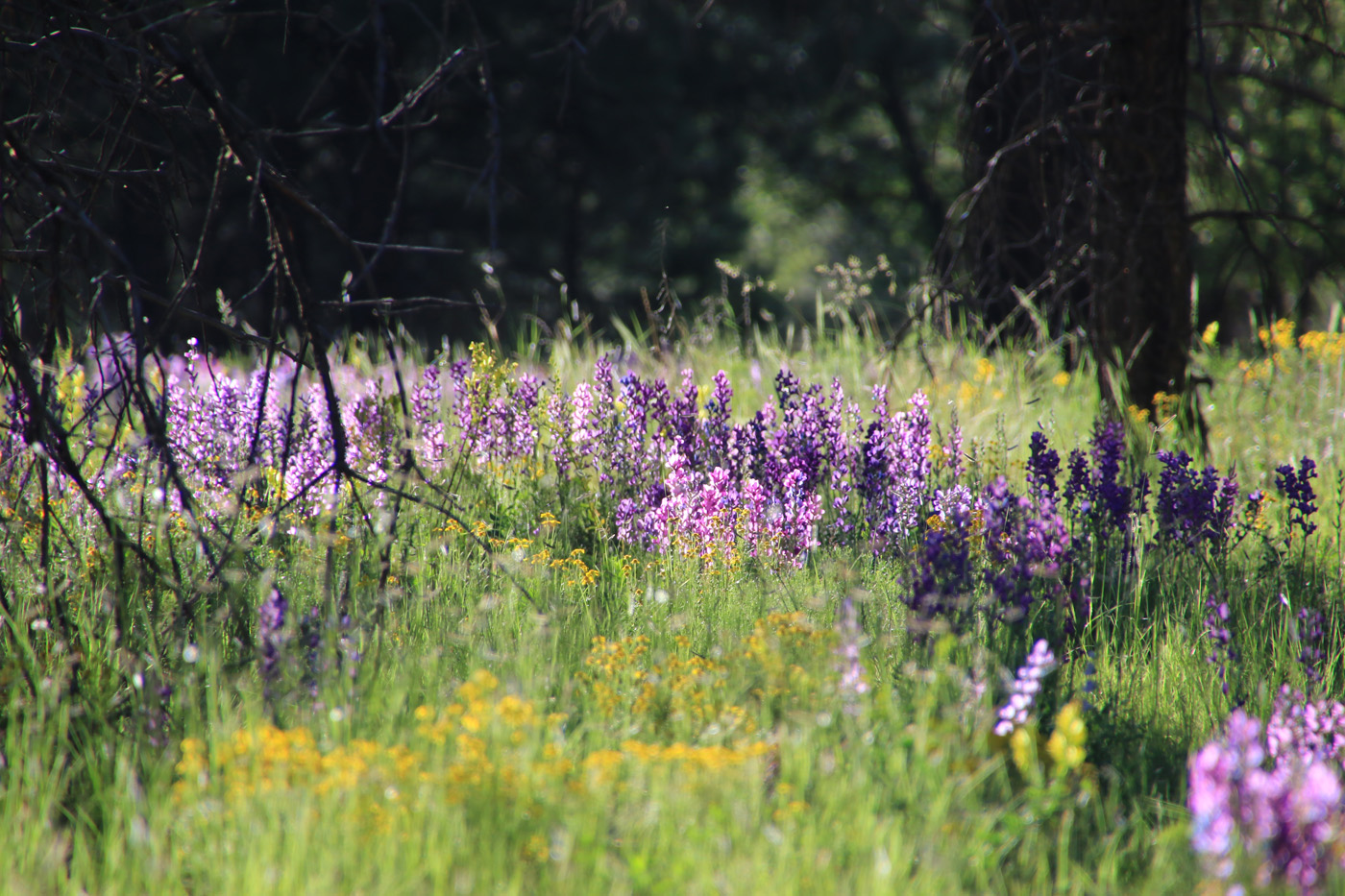 More wildflower goodness
Fisher Point looking down at Fisher Cave, AZT, Fay and Skunk Canyons.
Get down there!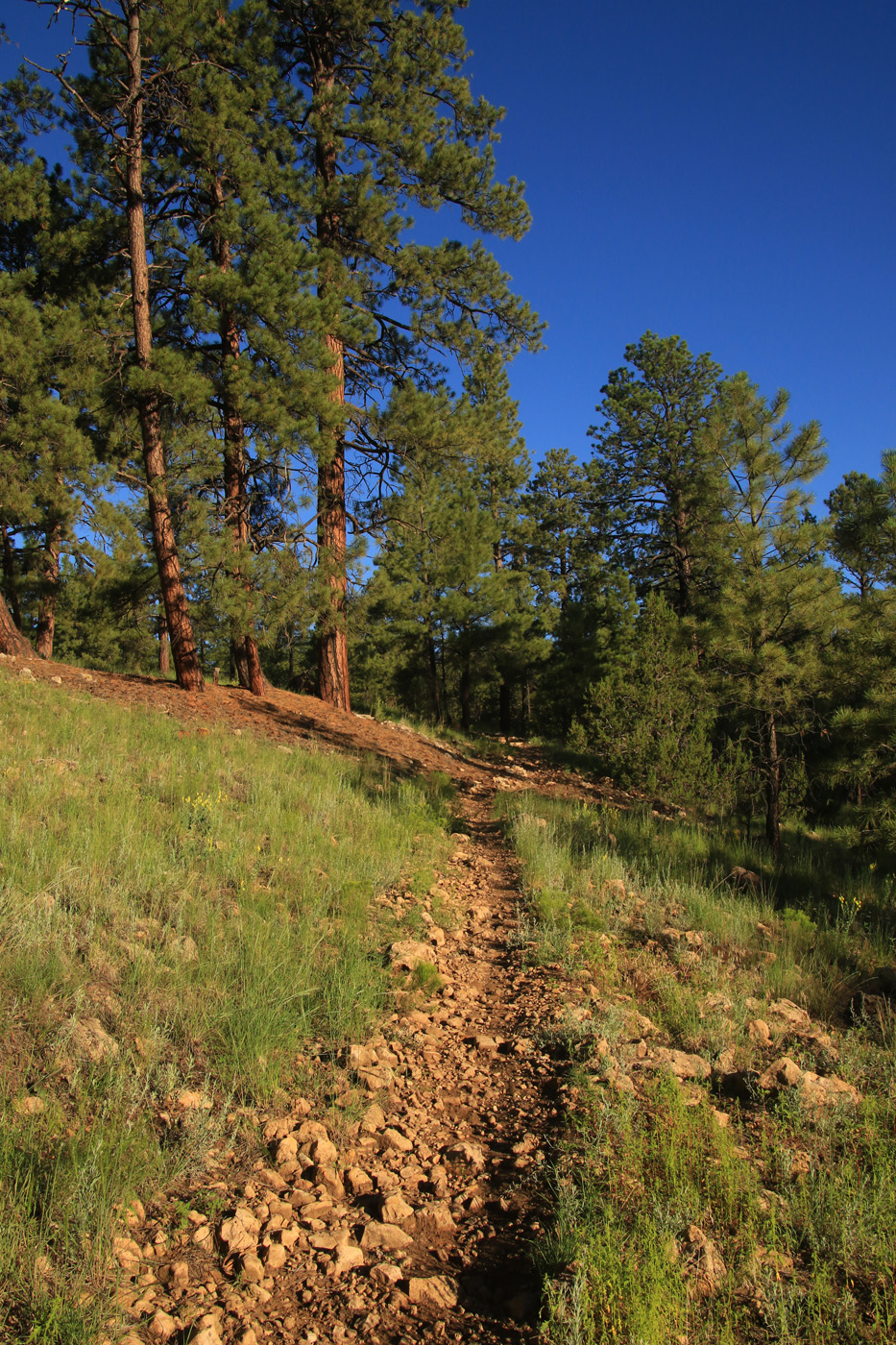 The Connector between the AZT and Walnut Meadows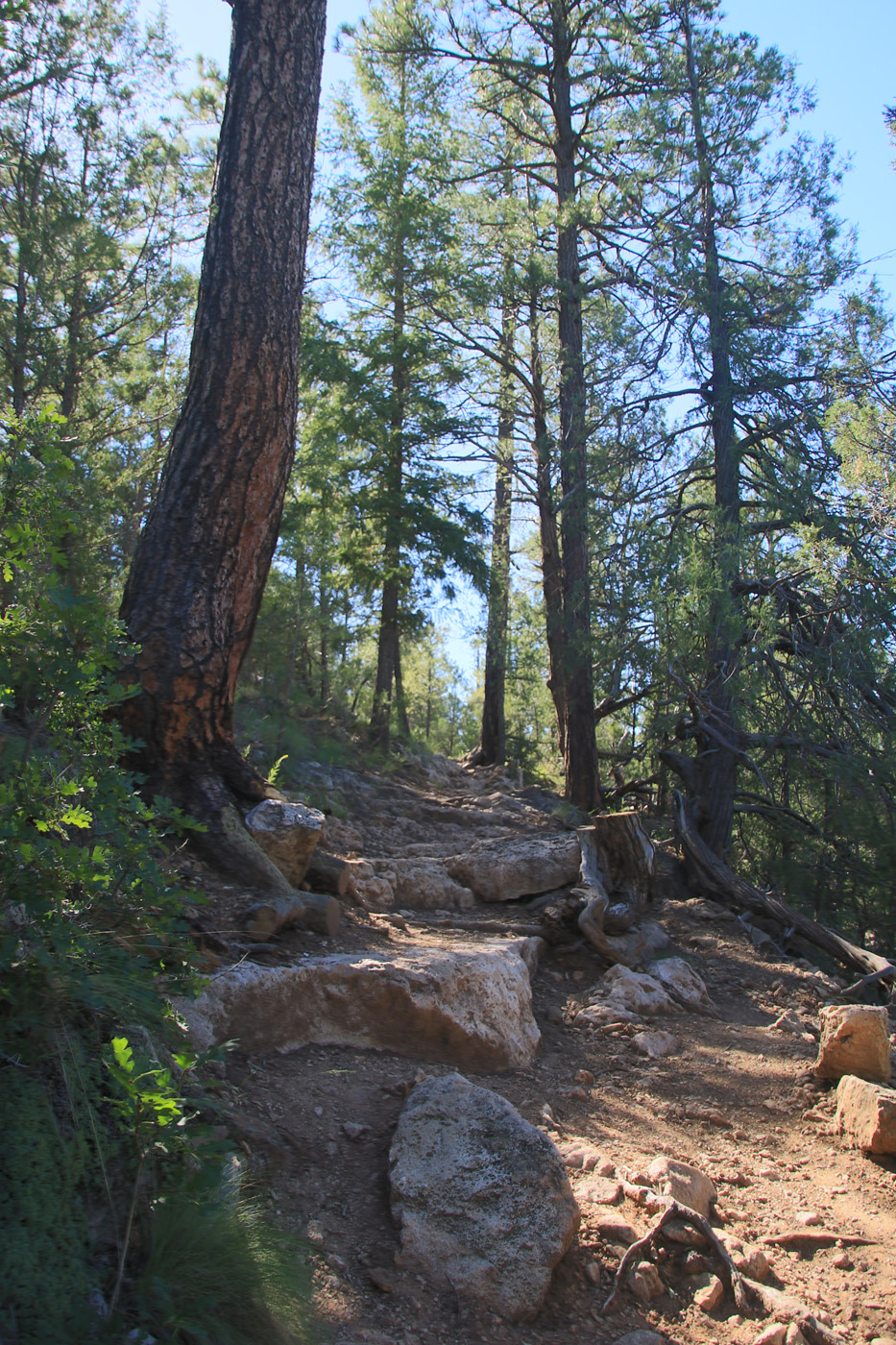 The AZT heading down to Fisher Cave trail
The AZT down into the valley and Fisher Cave beyond is technical going down and a real grunter coming back up.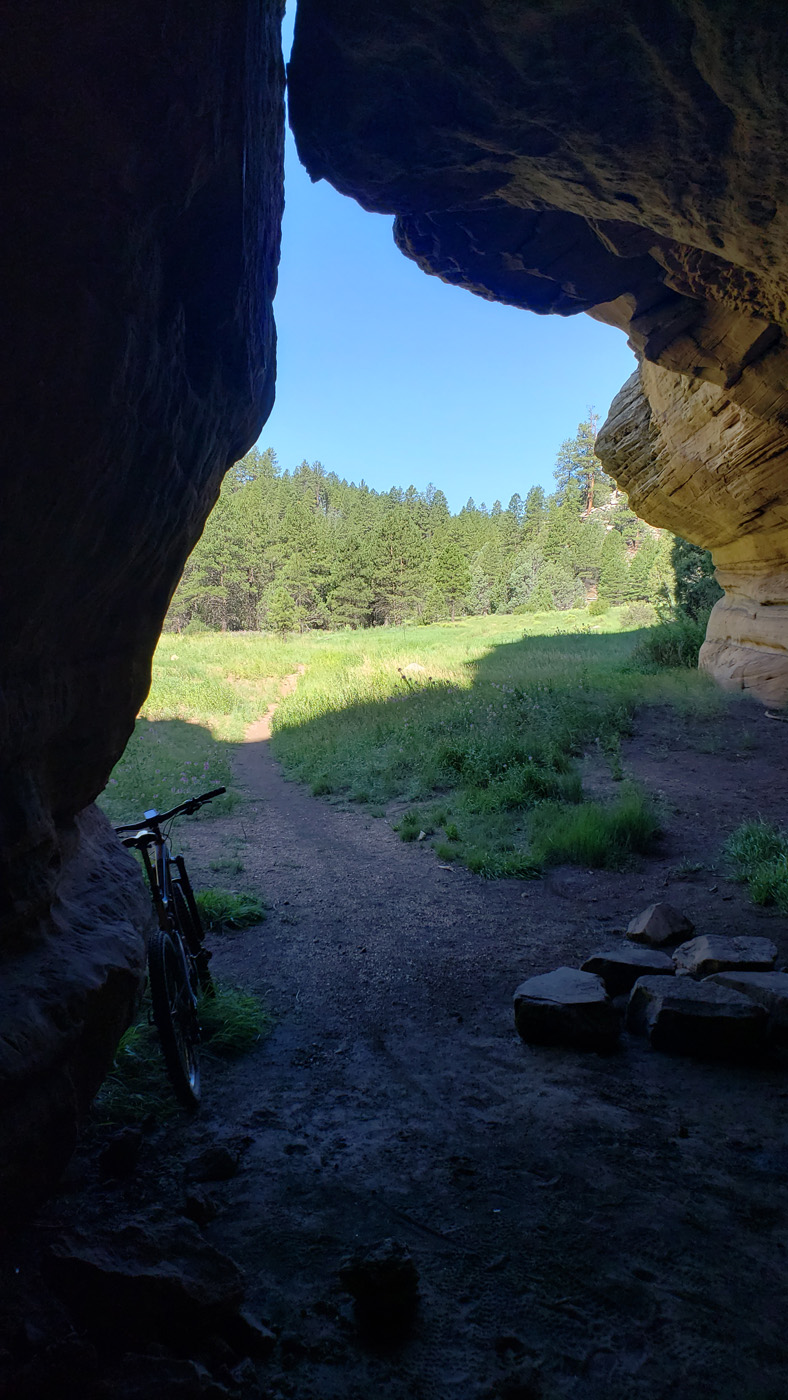 Along the Fisher Cave Trail
Nice shadowed overhang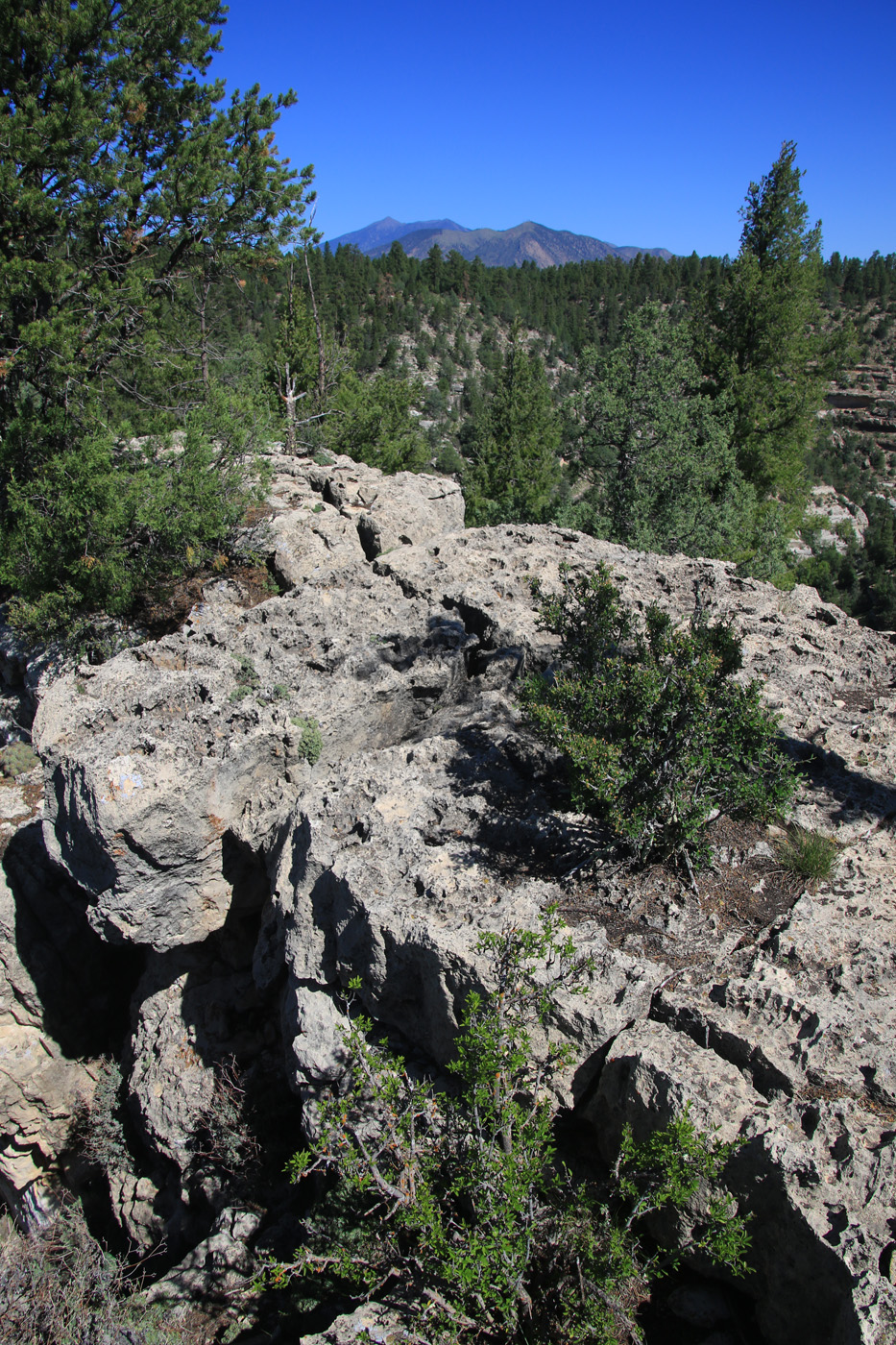 Mount Elden from one of the Walnut Creek overlook spurs.