One thing I was keenly aware of when I was in Parowan the day before. It was kinda hot down at 6,000ish feet comparied to most of the 9,000 plus feet of elevation I have been living at lately. So I decided to get an O-damn early start to this ride to make sure I beat the heat. I was at the trailhead just a short time after sunrise.
Overall thoughts up front: I really like this trail system. It is is very well laid out and well marked. The use of one-way trails is refreshing to see. Hats off to the designers, advocates, BLM and the volunteers who put shovels to dirt. Like Church Rocks near St George, this trail system is easily accessible from Interstate-15 so if you are going a big roadtrip this could be a great way to break up a big travel day with a ride. For example this is about halfway between San Diego and Grand Junction.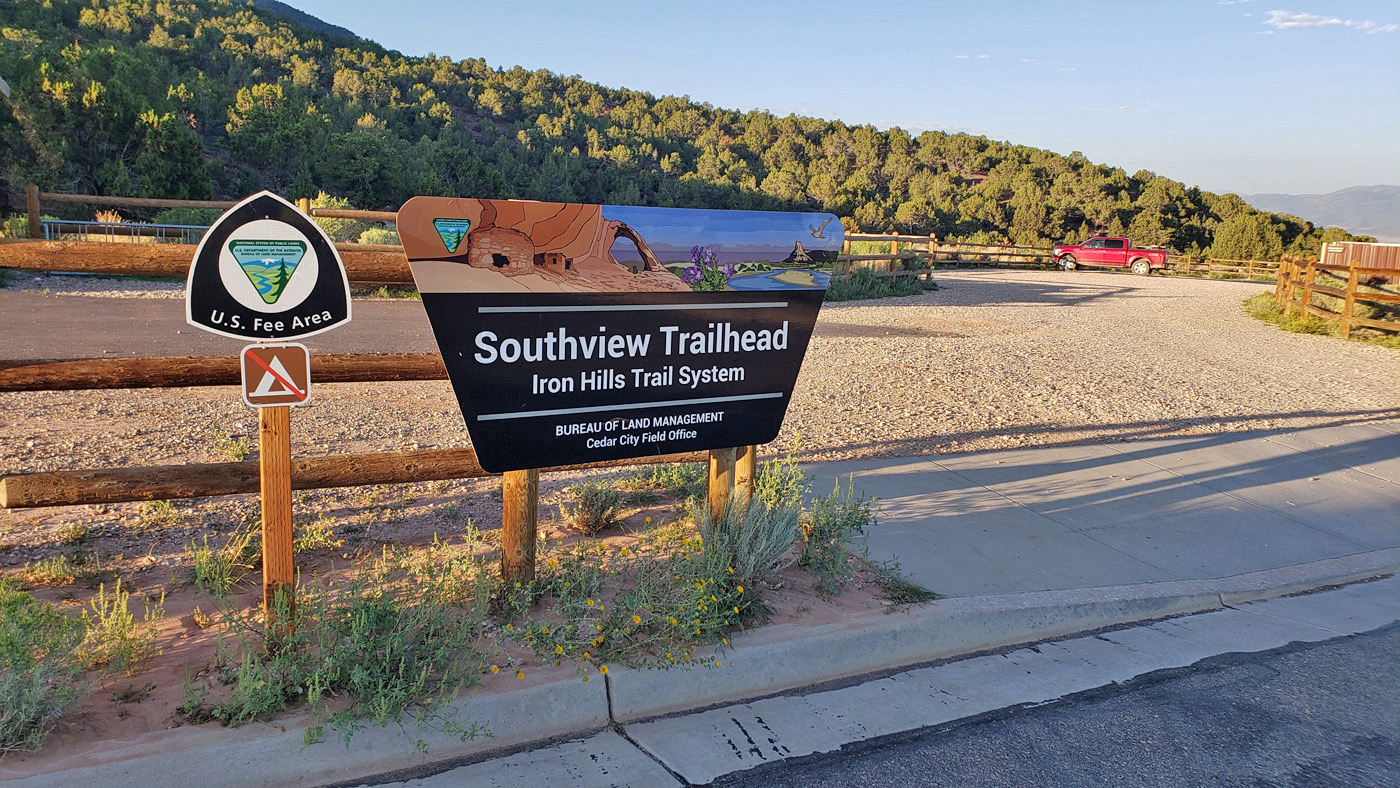 This staging area is
More Caption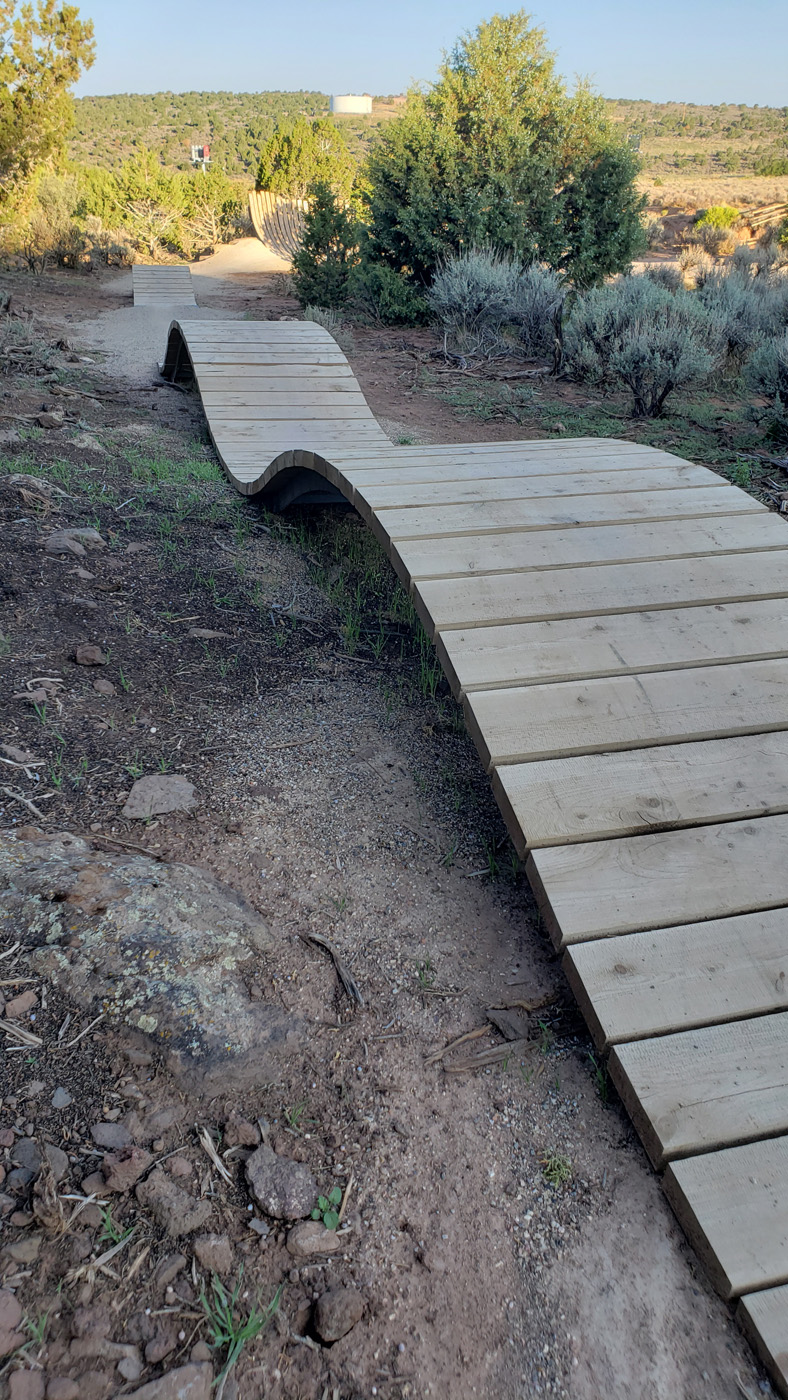 Weeeee!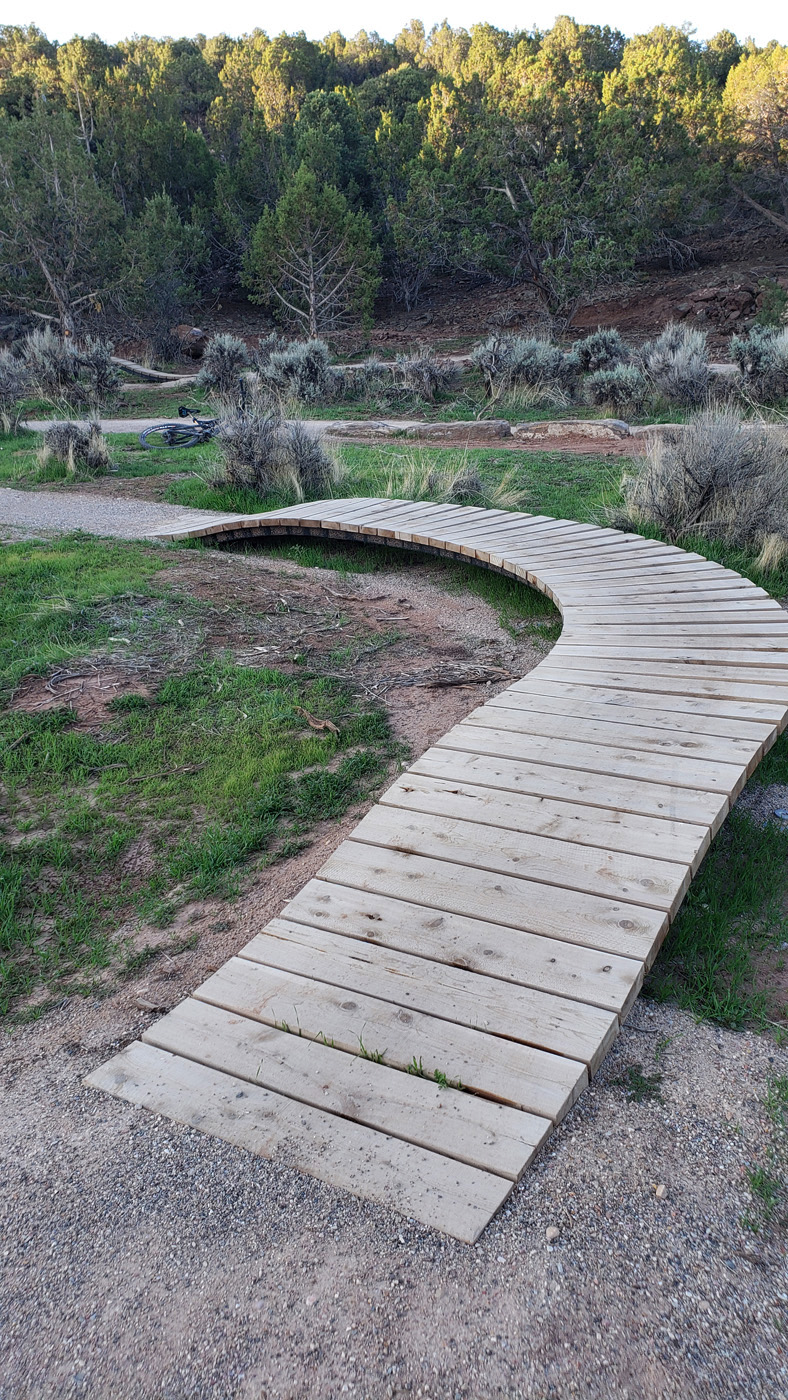 More Weeeeee!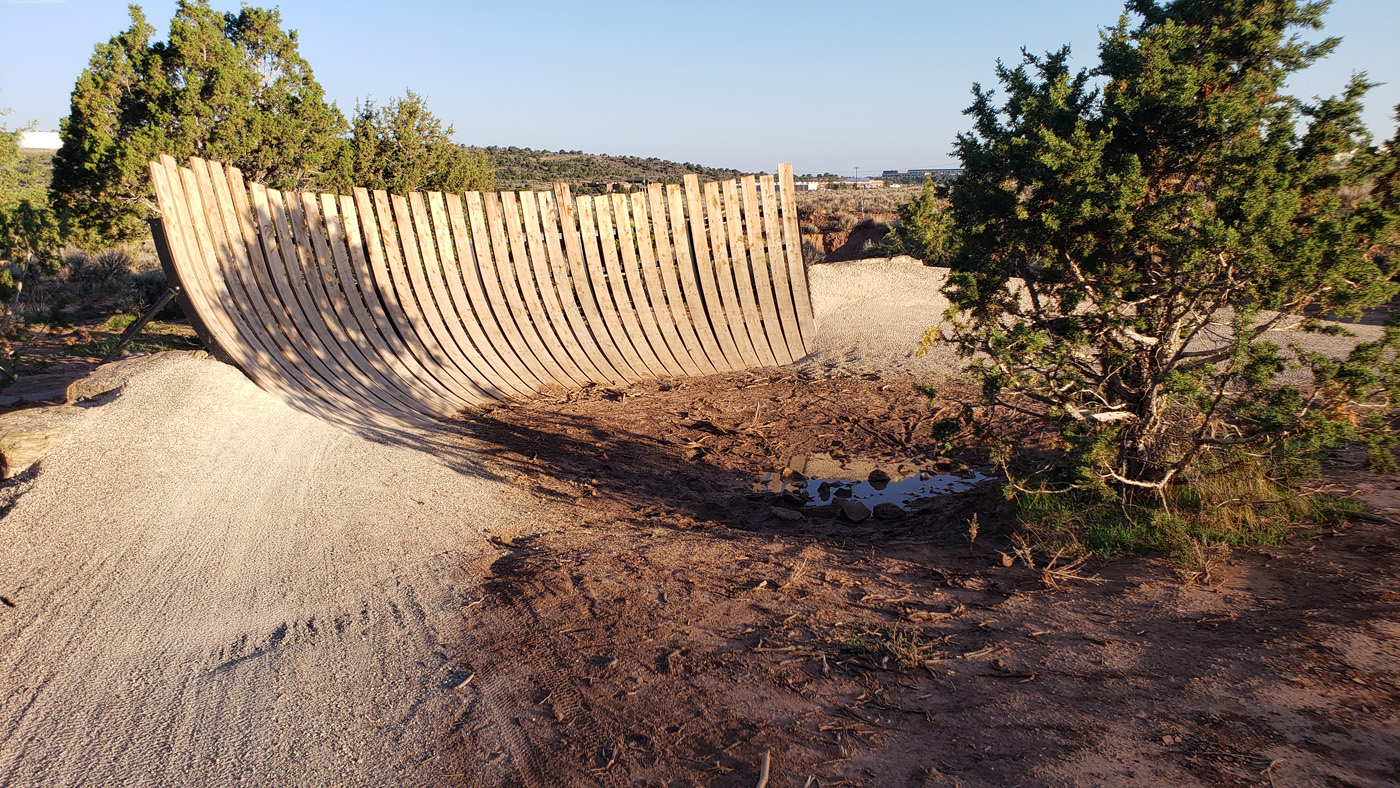 The skills park has a nice bit of stuff to play on while "that buddy" of yours decides he needs to rebuild his hub before starting the ride.
You know that guy
After the checking out the skills park, I headed up the dedicated climbing trail, Lichen It. This trail is superbly build that is an easy climb but it is not a boring climb. All of the turns are sweepers and there are spots where the grade flattens out to give the legs a micro-break. This trail really does a fantastic job of getting you up the hill without wasted energy without looking or feeling like some neutered sidewalk. At the top of Lichen It, I took Lava Flow (another one-way trail) to the the bi-directional Lava Link trail. This is another great bit of singletrack. There was a bit of climbing to do for a bit before things starting heading downhill. After a little bit of downhill (about 1/4 mi) I hooked up with Spare Rib to cutover to the Tombstone trail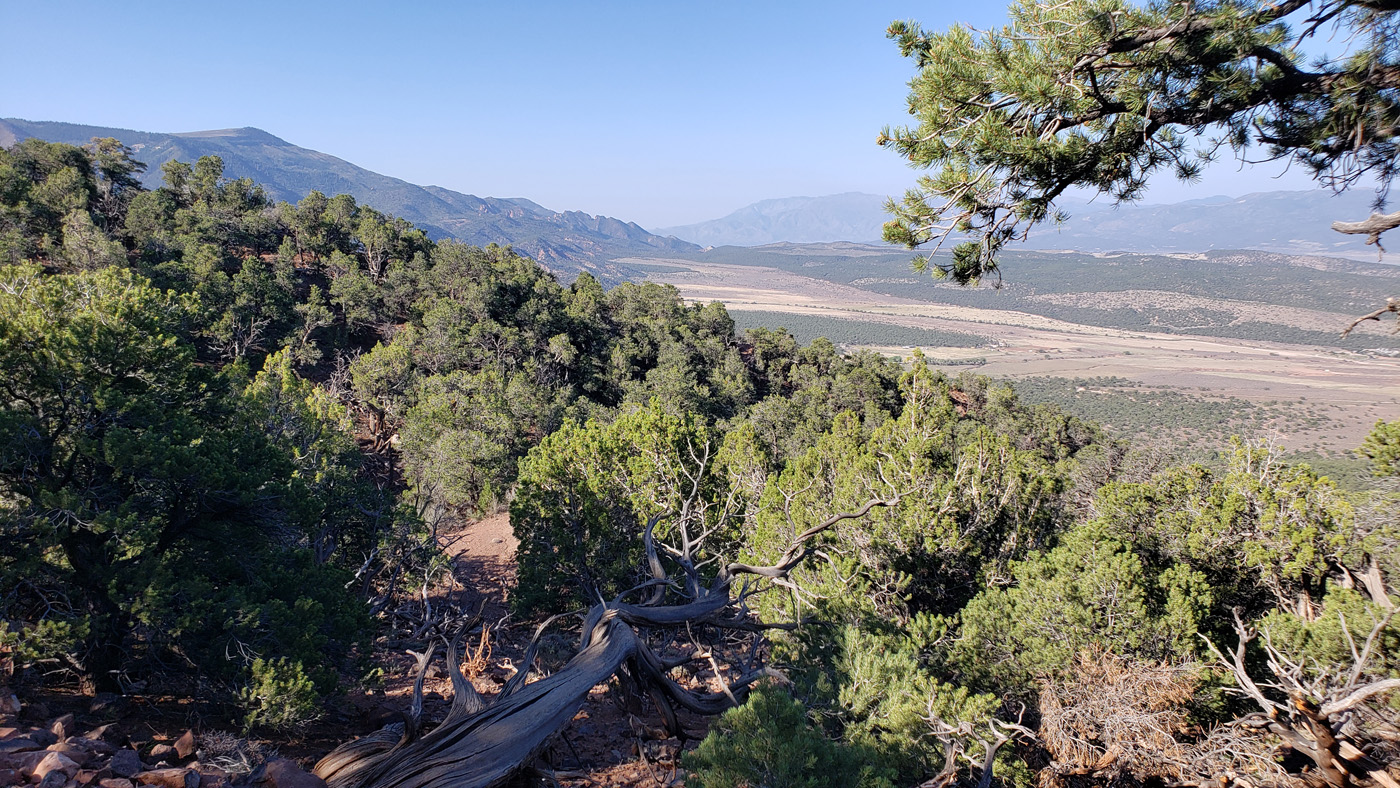 Along Tombstone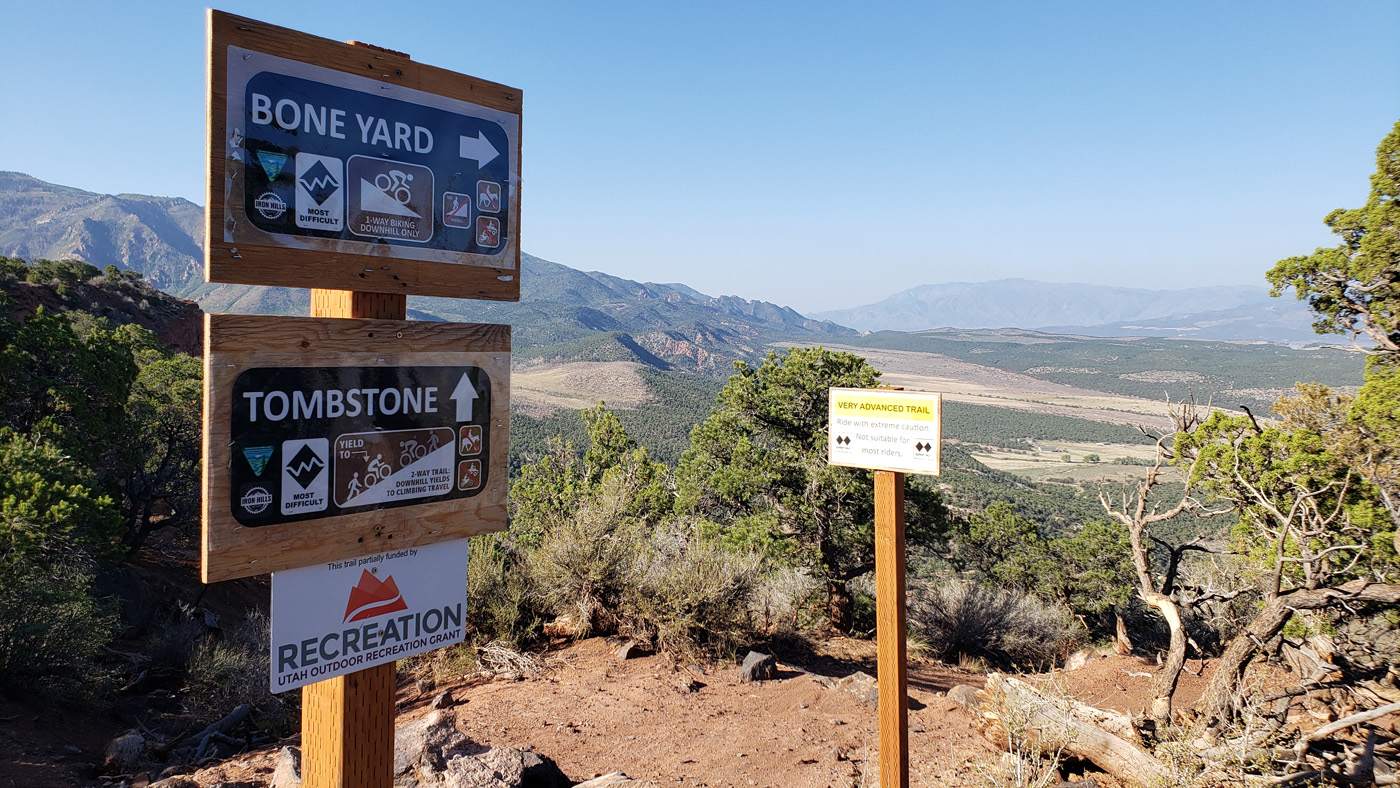 The top section of Tomstone is an out and back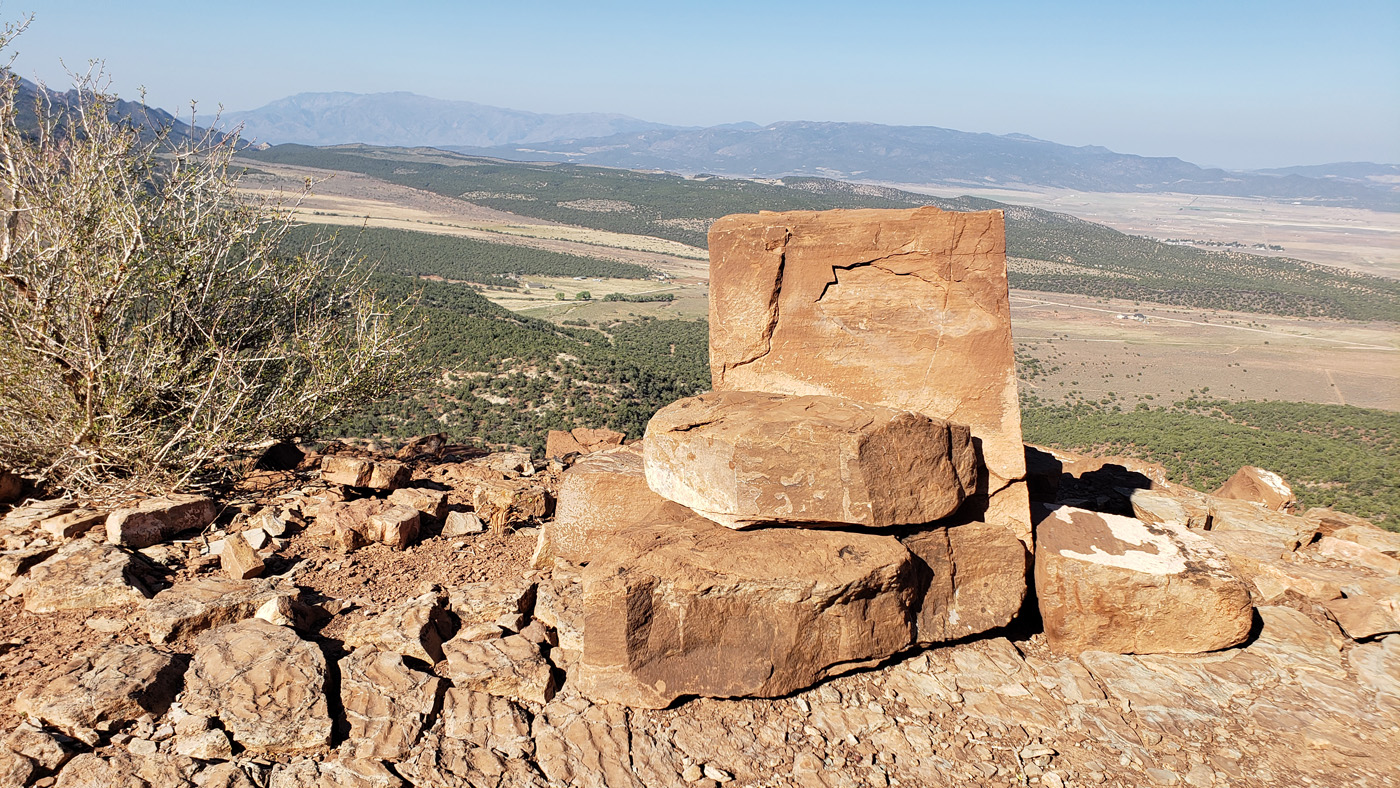 The top of Tombstone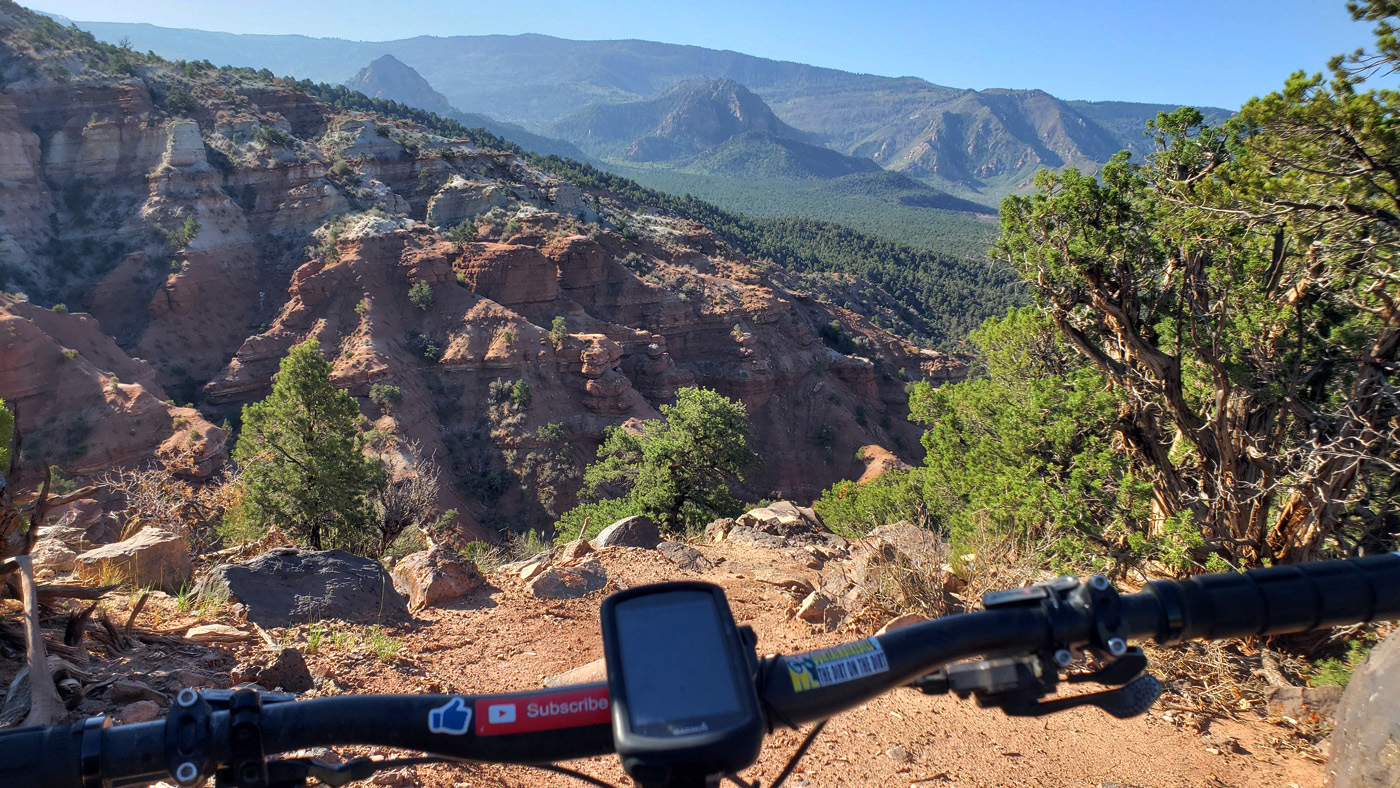 Boneyard
Tombstone has a bit of climbing work to do. After spending the last three weeks in the 8,000ish foot plus elevation range, the thick oxygen rich air down at 6,000 feet range was a pleasure to huff and puff in. At the junction with boneyard trail I stayed on the Tomstone to get all the way to the top. The views were worth the effort. On the way back down, I took the Boneyard trail. This trail was recently completed and man what a fun trail with berms and plenty of natural features to pop off of as well as roll. A really well done bit of technical goodness. I then took Black Ops down to Turnpike.
The Turnpike trail is a green trail that can be taken all the way back to trailhead. The legs were feeling pretty good so at the junction the Elevate trail I took it and climbed my way back up to the Lava Link Trail which I took back towards the trailhead. I finished off the ride with a run down the rest of the Lava Flow trail. What a zippy flow trail with lots of technical bit thrown in. A flow tech if you will. I loved it. Overall I did 14.7 miles with about 2,000 feet of climb with a big pile of smiles. It was getting kinda toasty at the end of the trailhead so I head up back up into mountains to camp at 9,150 feet.