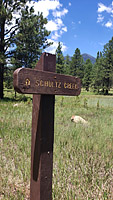 For my first day riding on the trip I decided to hit up one of my "Old Friends" and get in some new to me stuff. I love Schultz Creek coming down Mt Elden so I decided to hit with a climb up through some of the Fort Valley trails that I had not done. I started out at the bottom of Elden Lookout Road (The Y) and started up the Schultz Creek trail and connected up with Chimney and to Lower Moto. The climbing was very mild but my sea level lungs were quite aware that I was above 7,000 feet. When I got to the junction with the Arizona Trail I turned right onto it. After a few trail junctions I found myself on Hot Shots which was not part of the plan but I climbed up it to satisfy my curiousty. I ended up backtracking to the AZT and continuing along it to the junction of the Secret Trail where I hung a right and rolled down to the upper trailhead for Schultz Creek. Fun Fact: Secret Trail is a fully legal trail these days but I first rode it back when it was indeed an off the books "secret" trail.
The climbing was all pretty much over at this point and it was time to head down Schultz. Oh may what a wonderful bit of trail this is and it is as fun as I ever remembered it. A downright sublime for my section of dirt. Schultz Creek has has a reroute near the bottom that gets it out of the creek bed and I must say that I like better than the orginal. Overall I did about 15 miles and 1,600 feet and change of climbing. A plenty fine way to start off the road trip.
Paying to Play on the Virgin River Rim Trail
On the evening of day four of the trip Nichol and the dogs joined me on the trip. Now Nichol is mostly a mountain bikers because she realized that she married into a preexisting condition so lite blue trails are about the top end of her skillset. I decided to cut her sea-level lungs some slack with a descent down the trails I climbed up on the day two route. Since we had two cars, I even made it a shuttle for her. 8.4 miles of singletrack with with 1,200 feet of descent and 300 feet of climbing. Hubbie for the Win!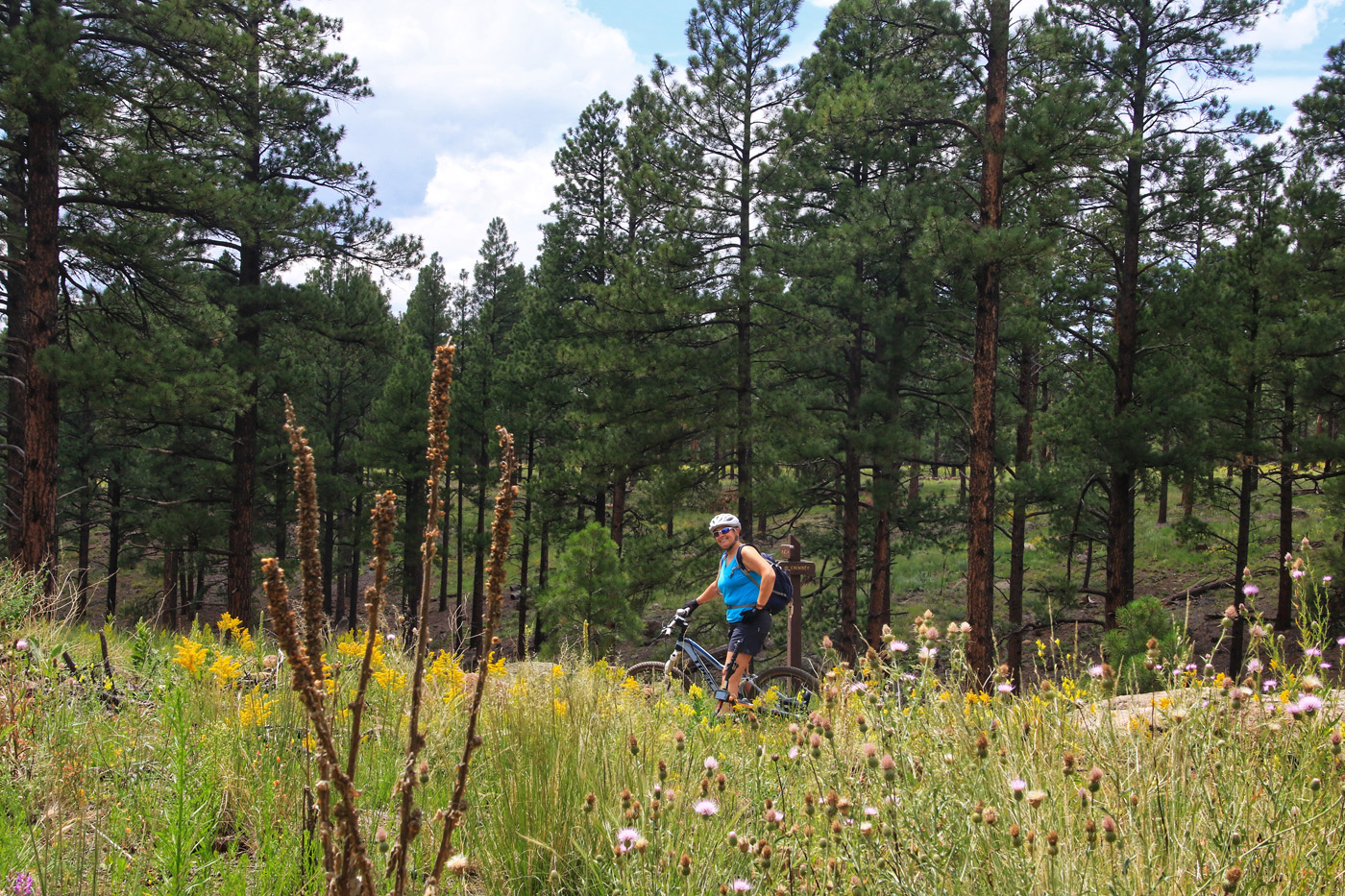 On Lower Moto about to turn onto Chimney
Schultz Creek Trailhead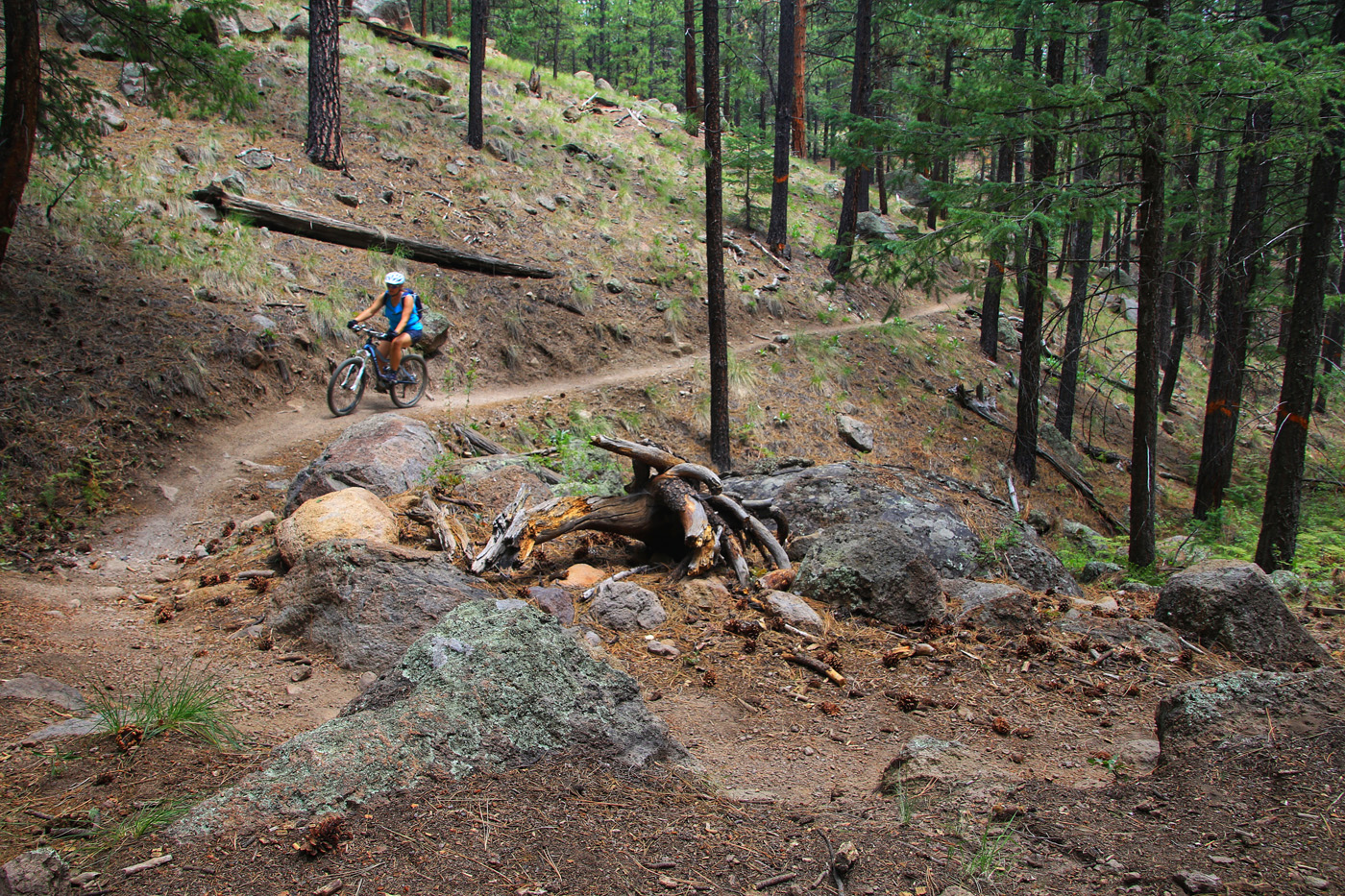 Descending along the Arizona Trail
Paying to Play on the Virgin River Rim Trail