I set off on this 18.8 mile route straight from camp. (Note: My GPX files is the actual route I did and the Trailforks link is to the route I recommend). I was soon rolling through east trailhead/staging area and onto the Navajo Lake Loop where you will soon go through a lava rock field as you get over to the north side of the lake. The trail up the north side of the Lake has some nice stands of sparse aspen groves which are just divine to ride through. When you get to the west end of the lake you will cut through a campground and a little bit of pavement to connect up with the Virgin River Rim Trail which is also part of the Navajo Lake Loop for a bit. You start getting your climb on at this point. After 1.5 miles, the Virgin River Rim Trail and the Navajo Lake Loop diverge and you will work your way up onto the Navajo Peak Plateau that floats around 9,700' elevation. "
There are three trails that come off this plateau back down to Navajo Lake. Those are the Navajo, Spruces and Dike Trail. On this ride I was just interested sticking to the Virgin River Rim trail. Looking at the map, all three of these look like they would be a fun way to drop back down to the loop. The first one you come to is the Navajo Trail along a small dip in the ridgeline. The second one is Spruces which is in a much more sizable dip in the ridgline. This dip is fun to descend but is a rather mean lit bit of grunting to back up to the elevation you were at before. The third one is Dike. It is rated as more technical than the other two. I did not take this trail on this outing. I continued along the VRRT which like the Strawberry Peak segment offered some fantastic views. The descent off the plateau down to the Cascade Falls trailhead was an awesome bit of XC kinda tech down through pines and aspens at some mighty zippy speeds.
On this day I did an out and back on the Cascade Falls Trail and used a couple of Forest Service Roads to work my way back to camp. If I was to do this again I would follow the trailforks route linked above and climb back up the VRRT to the Dike trail and then take that down to the Navajo Loop Trail and then work my way back to camp.
Paying to Play on the Virgin River Rim Trail
Views from along the route
Camp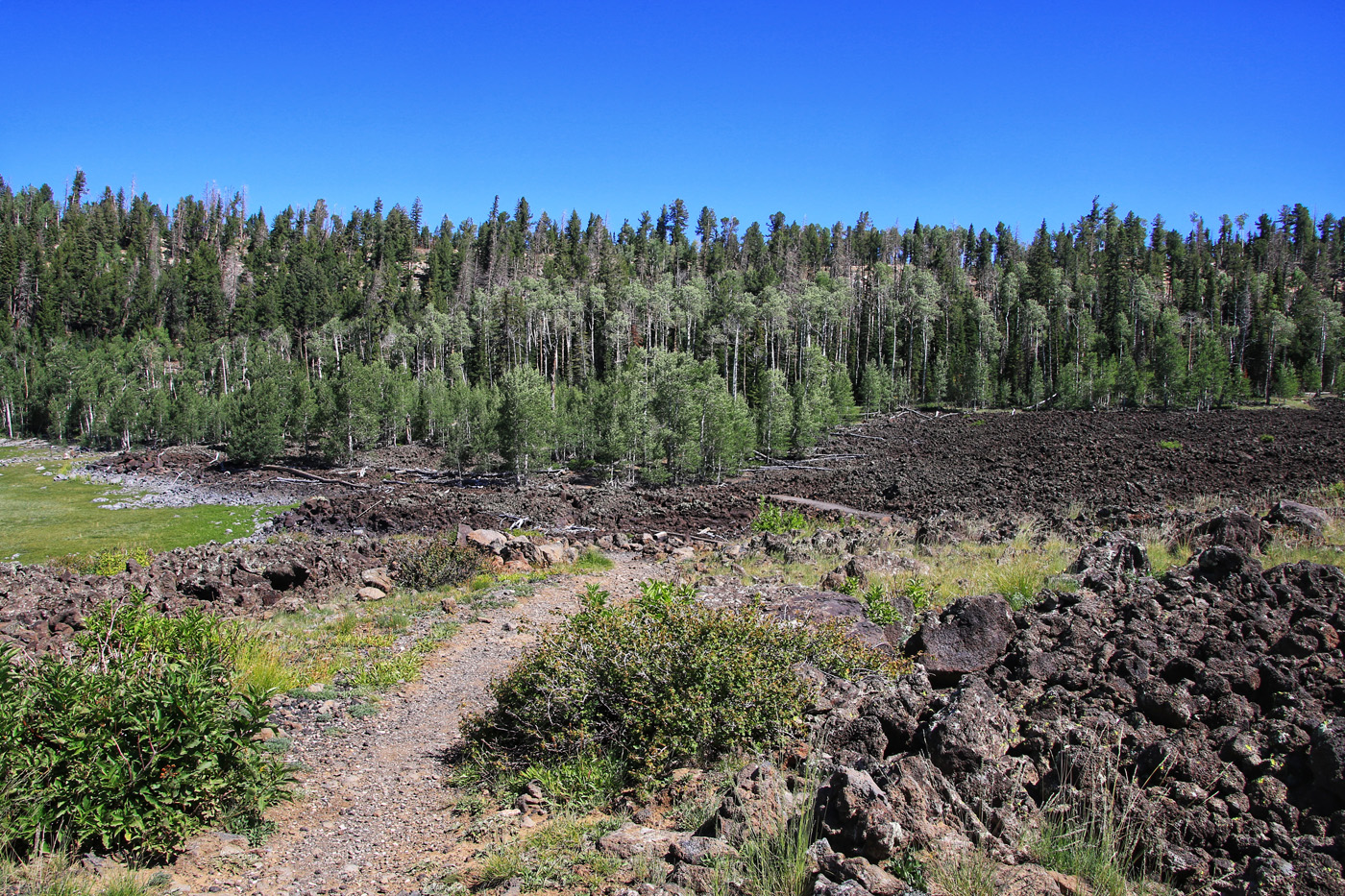 Lava Flow Field
At East End of LAke
Looking towards east end of lake
Climbing along the Navajo Lake Loop
Also VRRT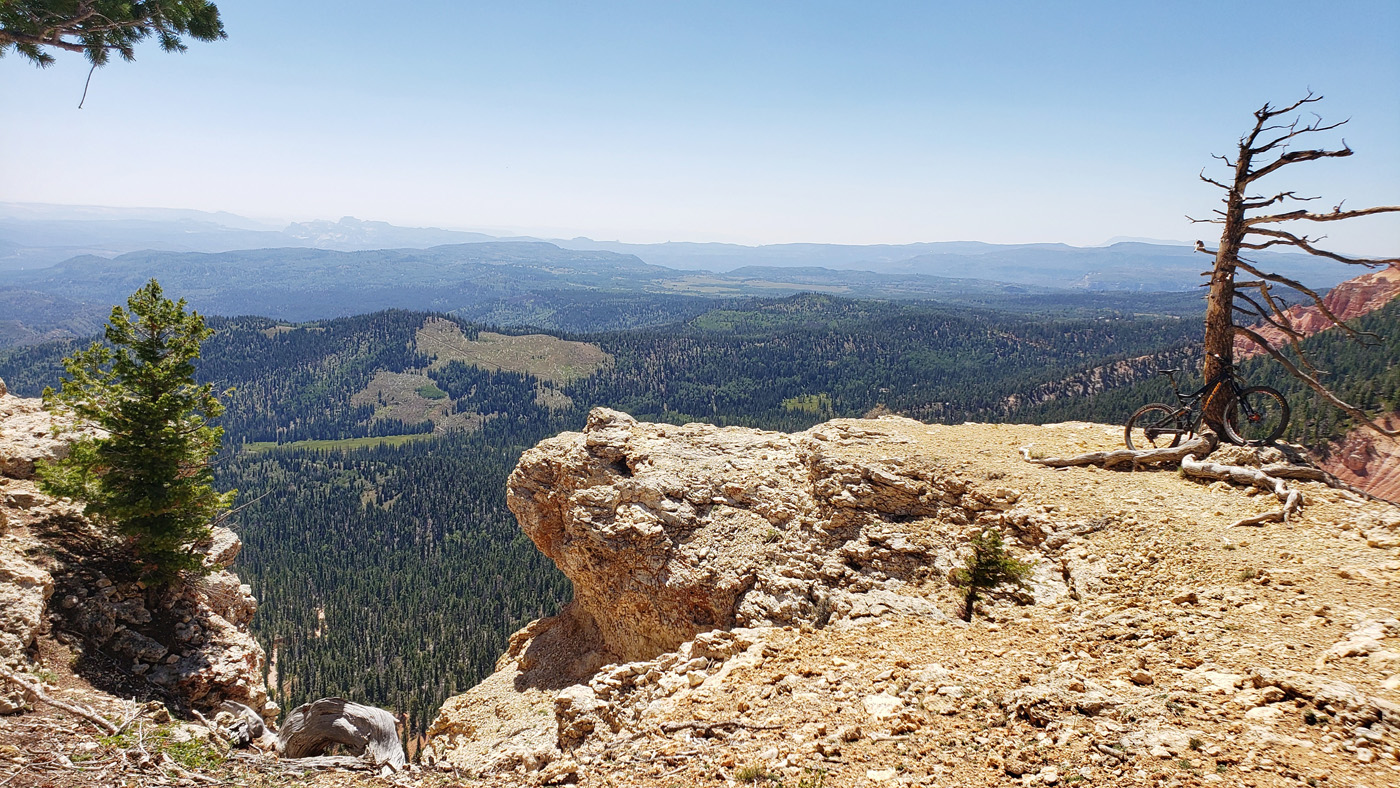 Views from along the ridge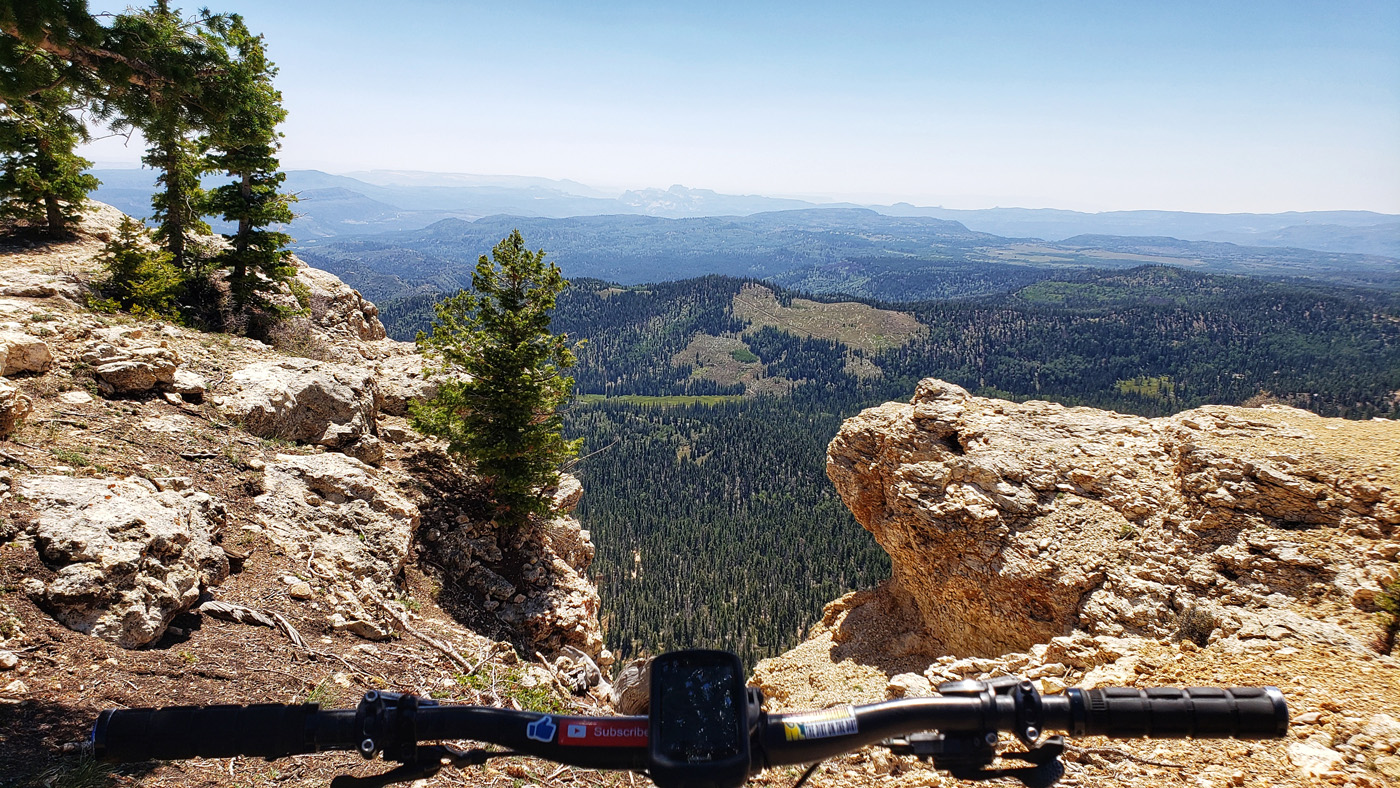 Life Behind Bars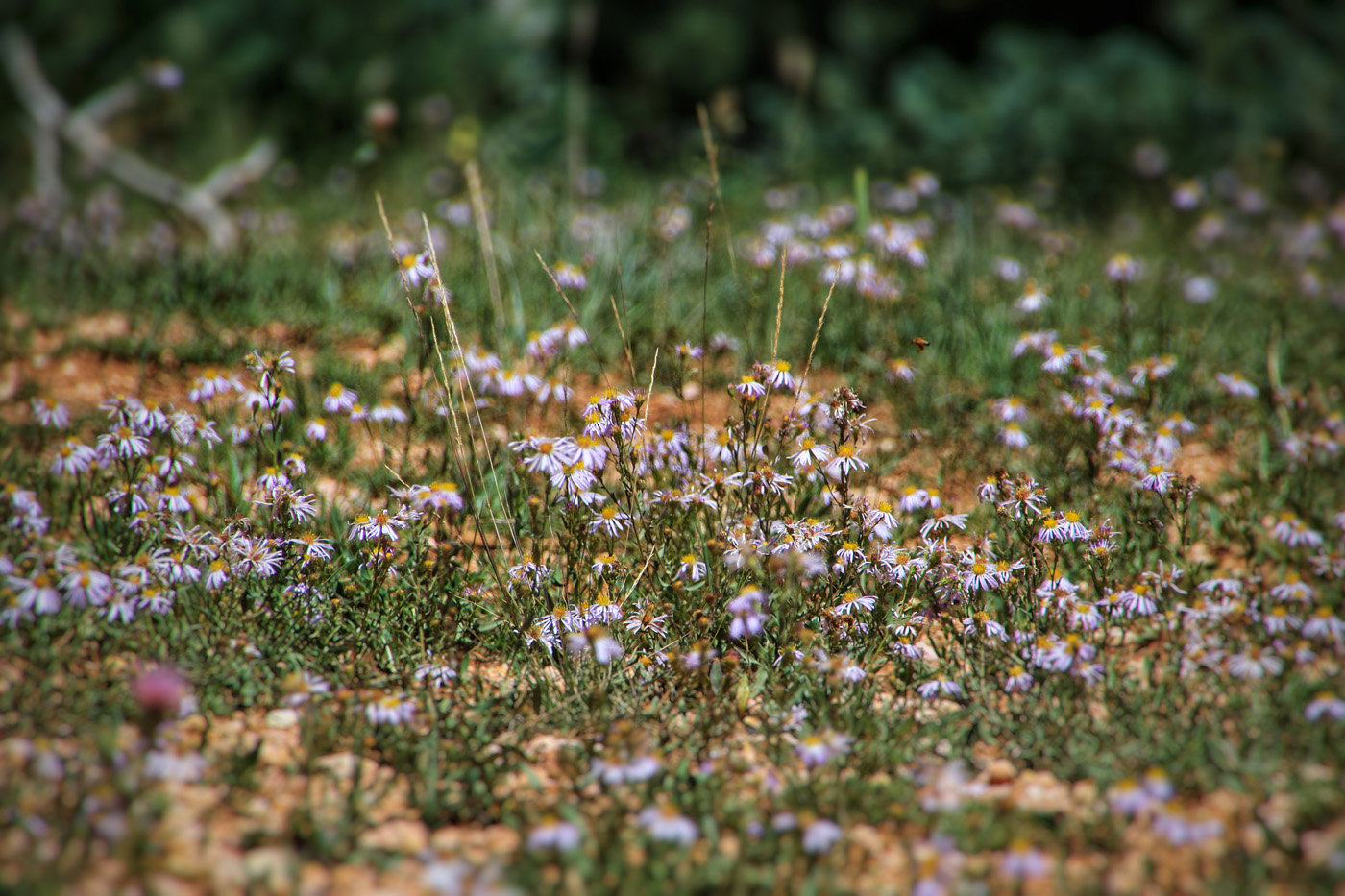 Tiny Pretty Flowers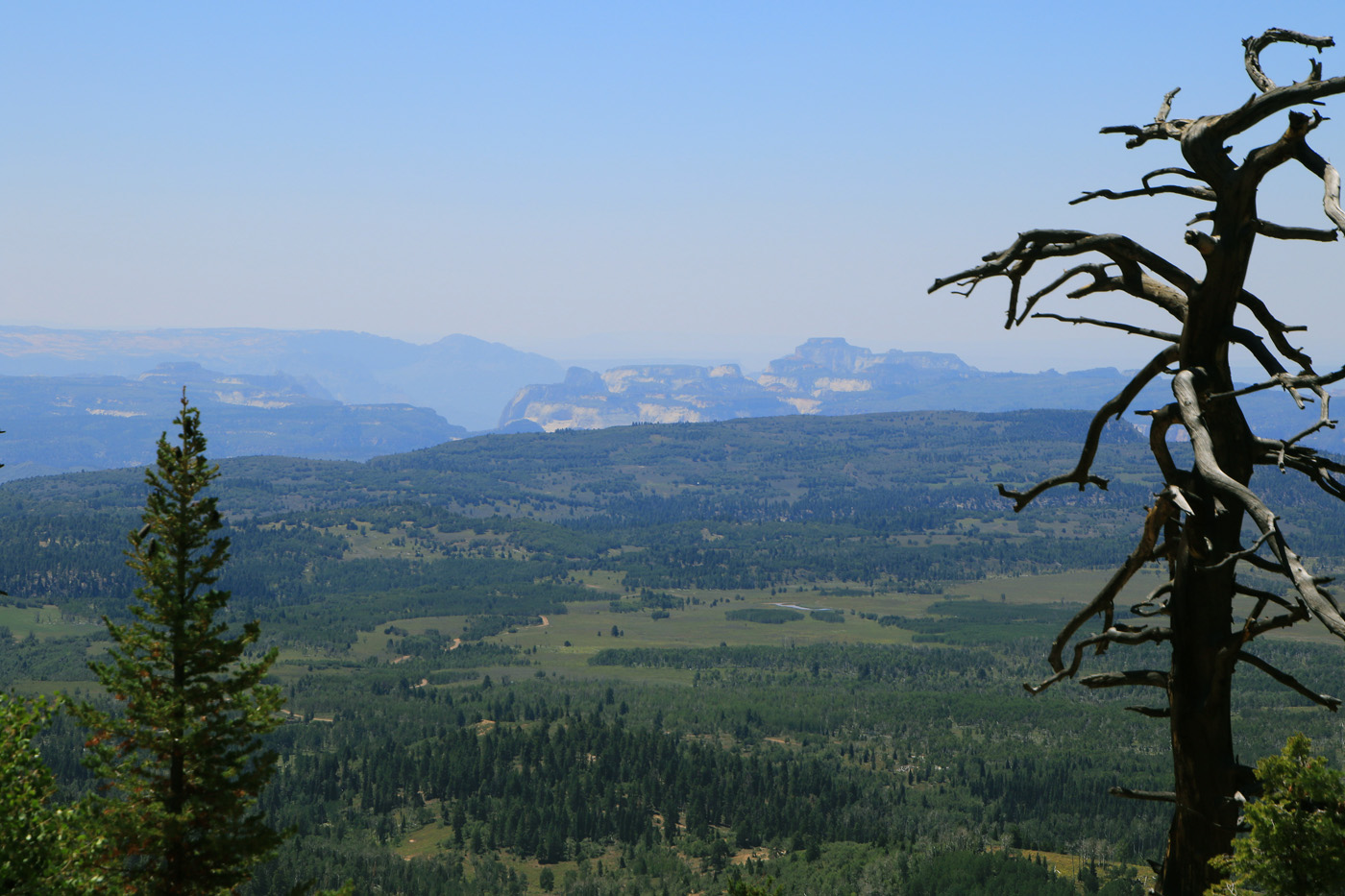 North End of Zion National Park
From VRRT